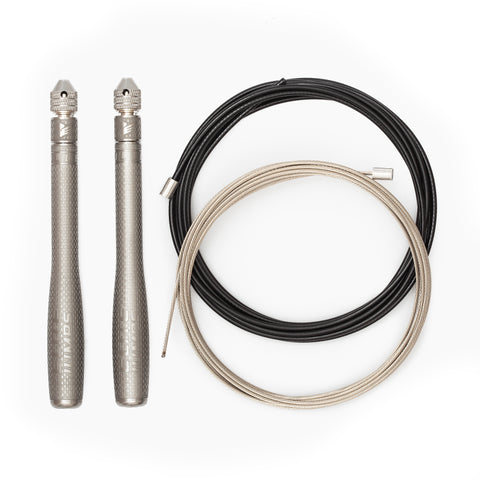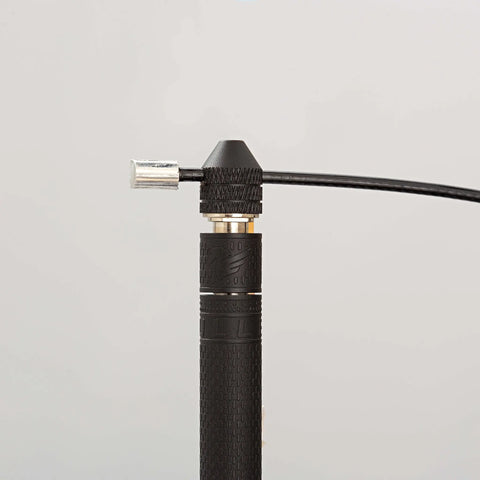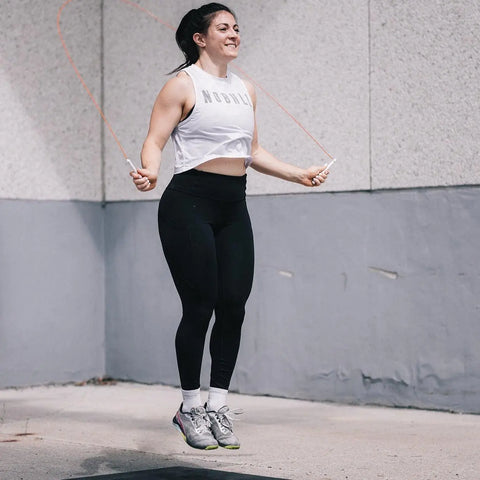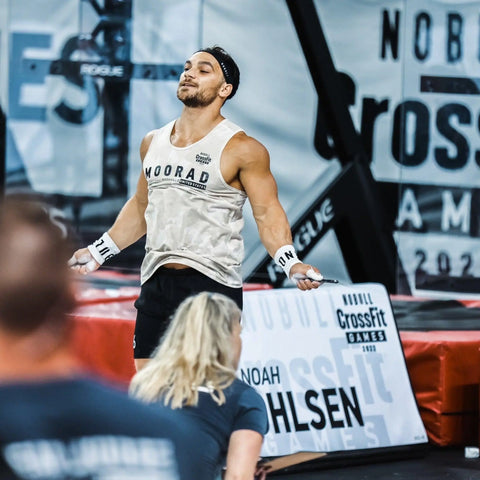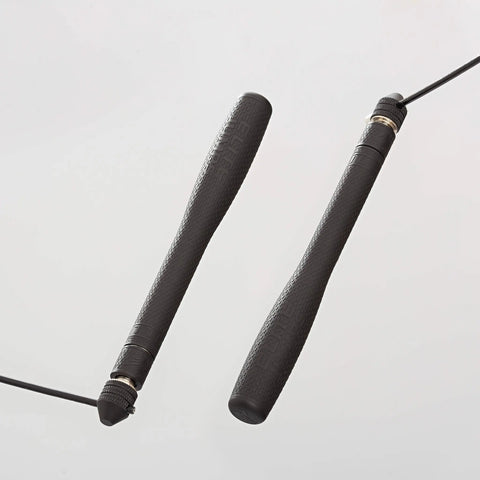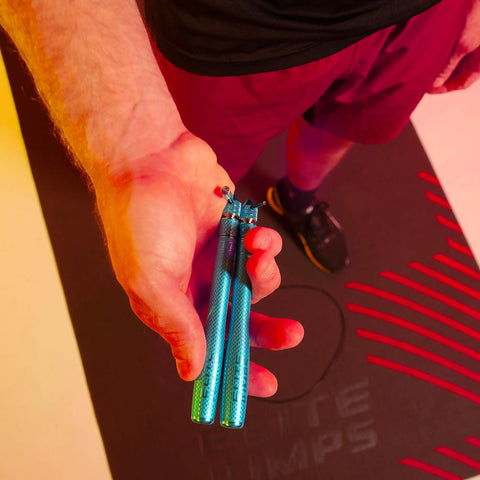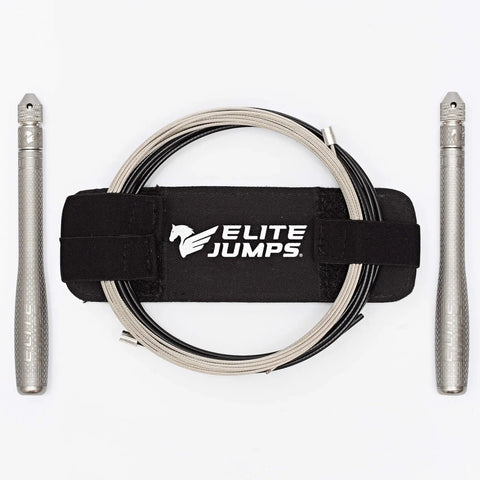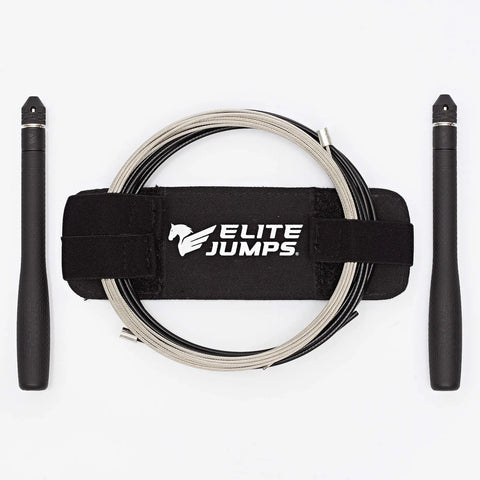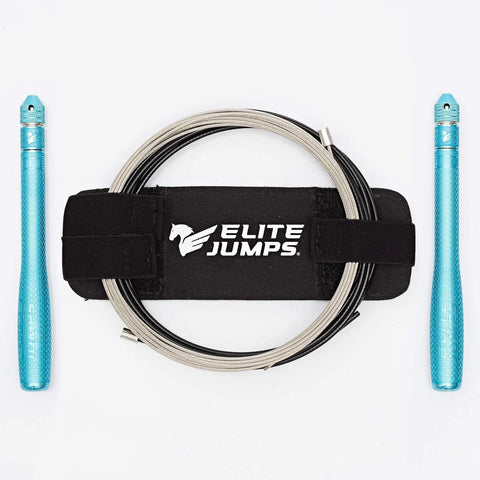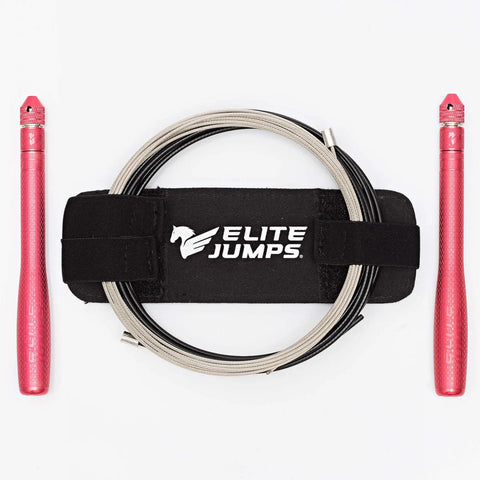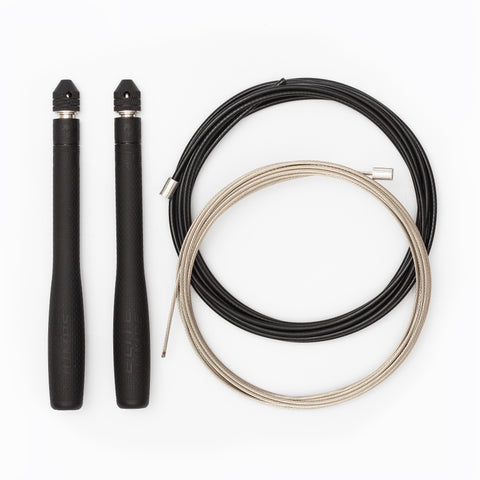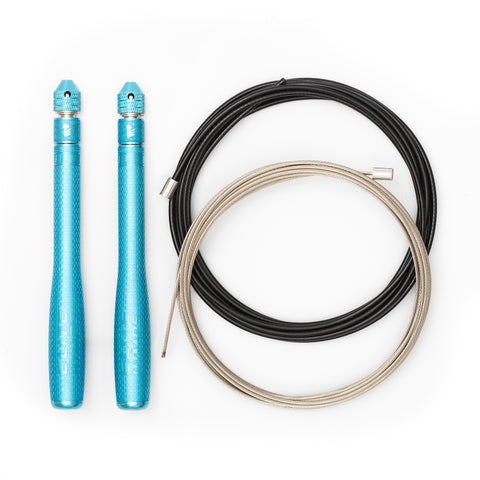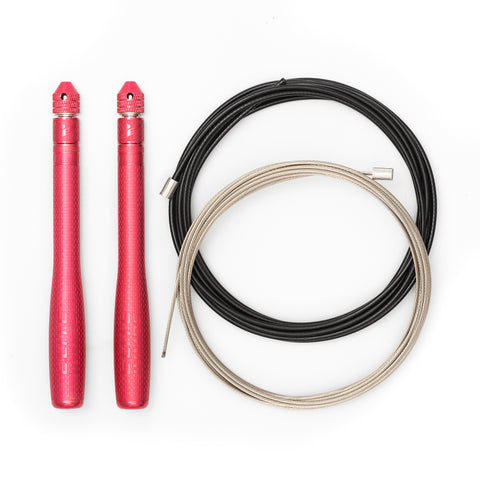 Bullet COMP® - Speed Rope
"The Bullet COMP has to be the best handle, for double unders, that I have seen in 15 years of coaching high performance sports and ...
Show More
Free USA shipping $50 and over.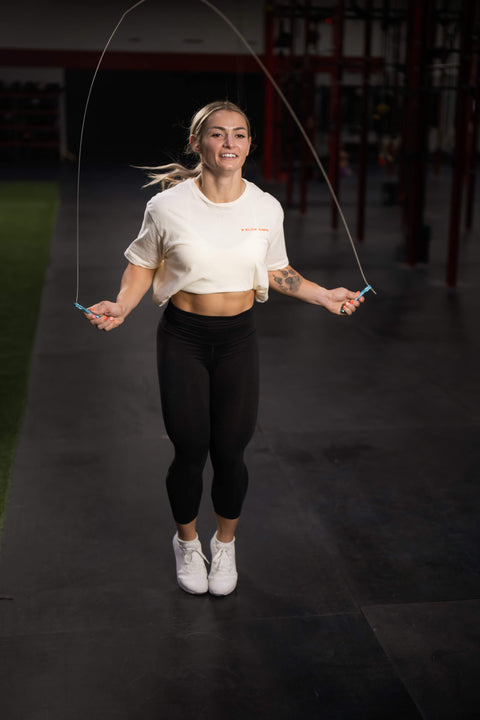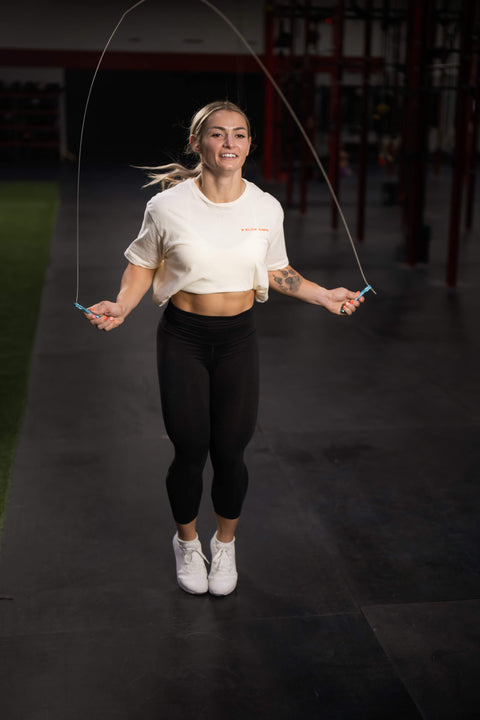 Athlete Approved
Used in competition by the top speed jumpers and athletes in the world including Kyra Milligan.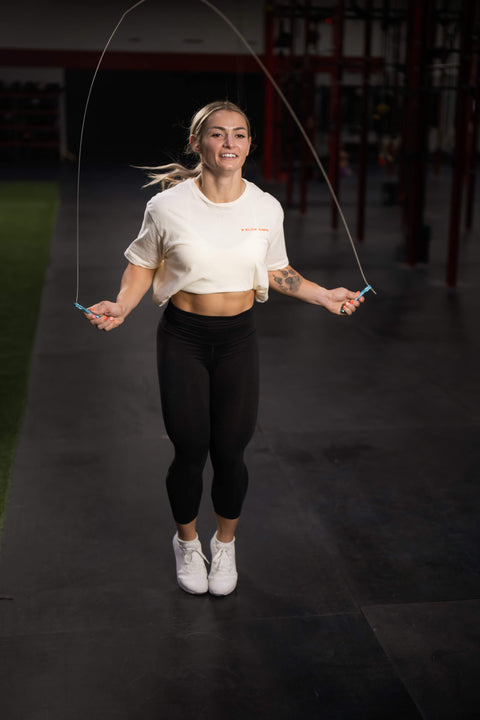 Product Features

Our fastest speed rope, designed for athletes who want that extra edge in competition.

Dual steel ball bearings

in each handle deliver a smooth and rapid spin, ideal for competitive speed jumping, double under WODs, and intense workout sessions.

What's included:

Quick and Easy Adjustments: The patented head design not only facilitates quick resizing but also makes cord replacement hassle-free, without the need for an Allen wrench or screwdriver. Quickly size your jump rope to the optimum length with patented self-adjusting head. Cords come at 10ft length (long enough for anyone up to 6'4"). Find your optimum length, tighten down the head, and clip the excess cord. 


*U.S. Pat. No. 10,6

Optionally purchase colored cables separately. These handles do not accept cables thicker than 2.4mm.

WHAT'S INCLUDED WITH PRODUCT

- 2x HANDLES: 5.5" (14cm) long / 1oz (30g) weight / anodized aluminum / knurl grip
- JOEY BAG: Convenient and compact storage of cables and handles.
- 2.4mm NYLON COATED CABLE: Standard 2.4 USA made nylon coated steel cable (black). 10ft length.
- 1.6mm BARE CABLE: USA made steel cable is thinner and quicker than the standard training cable.10ft length.
- BARE CABLE PROTECTION KIT: Use to keep your bare jump rope cable from fraying, breaking and slipping from your jump rope handle. Includes 2x crimps, 2x cable stops, 2x rubber caps for cable end, and 2x heat shrink tubing.


Shipping & Returns

We ship same day on orders before 11am PST. Orders after 11am ship next day. Want to return your product? We'll refund the cost of the product within our 90 day return window.

1-Year Warranty

Our products are guaranteed with a 1-year money-back warranty. Within the 1 year warranty we will refund, repair and/or replace parts or products that are defective in materials or workmanship. We pay the shipping.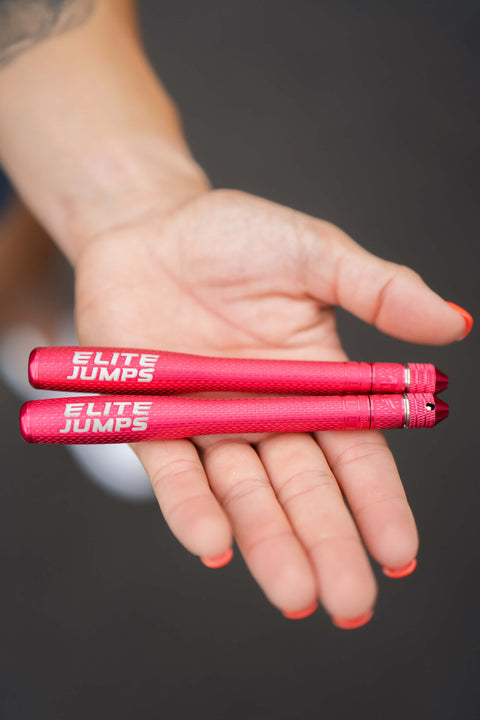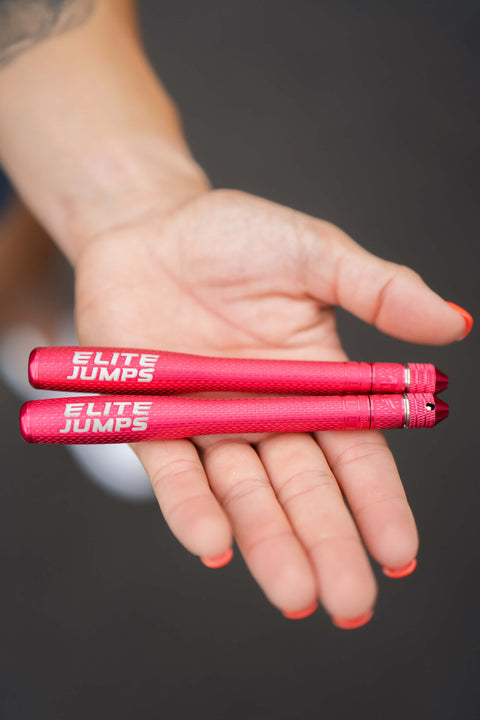 Instant Improvement
The Bullet COMP® features a near friction free spin. Intermediate and advanced jumpers will see instant improvement in double under speed and efficiency.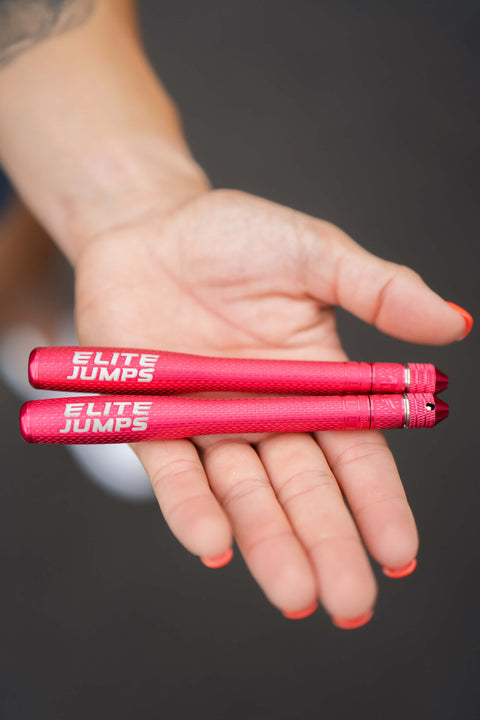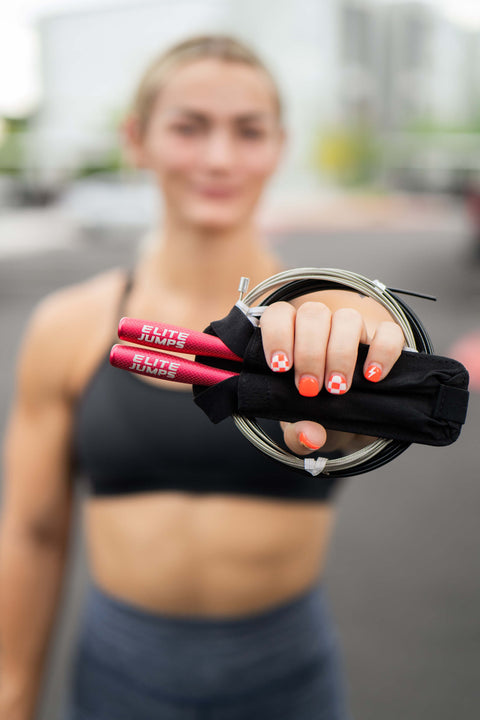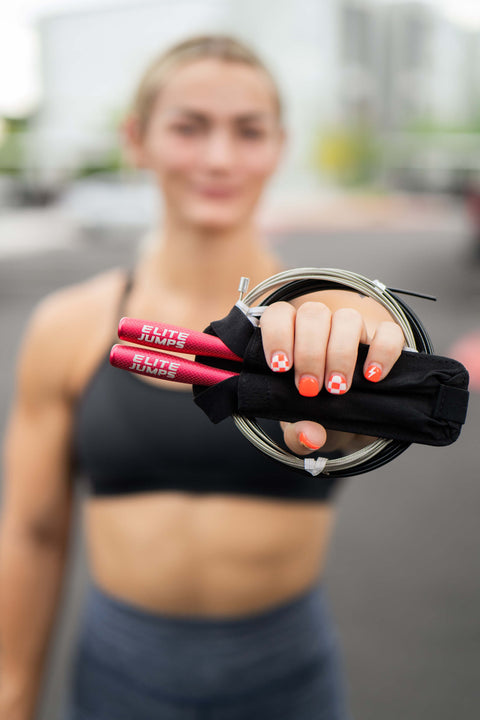 Quick & Easy Storage
The Bullet COMP® comes with our joey bag, a quick and compact way to store your handles and cables in your gym bag.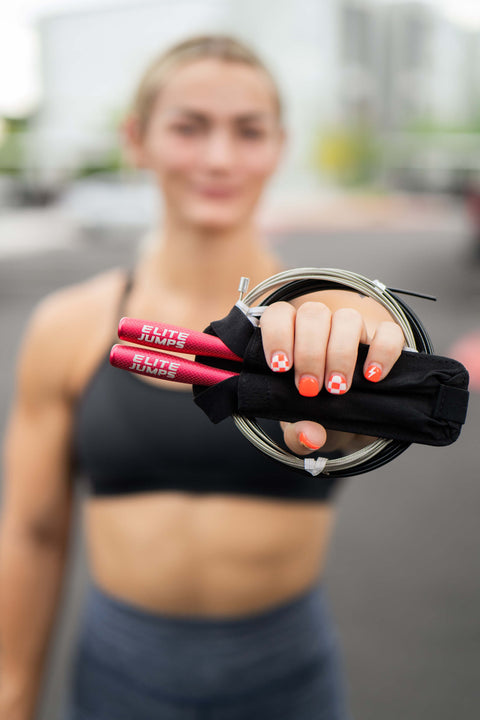 Not happy
When I got my jump rope I couldn't spin the adjustment end to get the rope through. I ended up having to use two pair of pliers to spin it and that messed up my handle. For 70 dollars the product should be hand checked to make sure everything works before shipping.
Hi Paul very sorry to hear about this. This is the first time we've heard of this issue. Happy to send you a replacement you have a 1 year warranty on all our products. Can you send us a video we wonder if it was just tightened down too far.
Best double under rope on the market!! Hands down! It took me forever to learn dubs and last Sunday I finally hit 200 unbroken with this rope so you get what you pay for! 5 stars all day long!
Smooth
Very smooth and fast rope. Others in my gym have ordered one after using mine.
Best Crossfit Jump Rope for Double and Triple Unders
This is my second purchase since I lost my first one. I would not look for any other jump rope for my workouts.
Best rope ever!
I was able to complete 120 unbroken double unders with this rope! Next level, here we come!