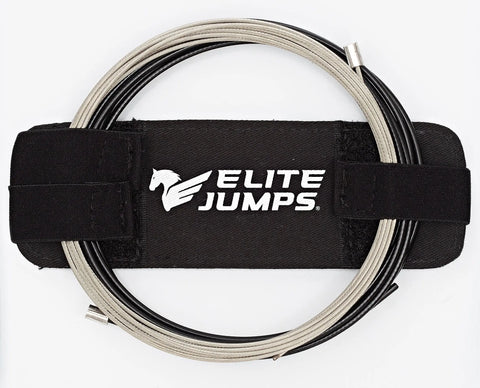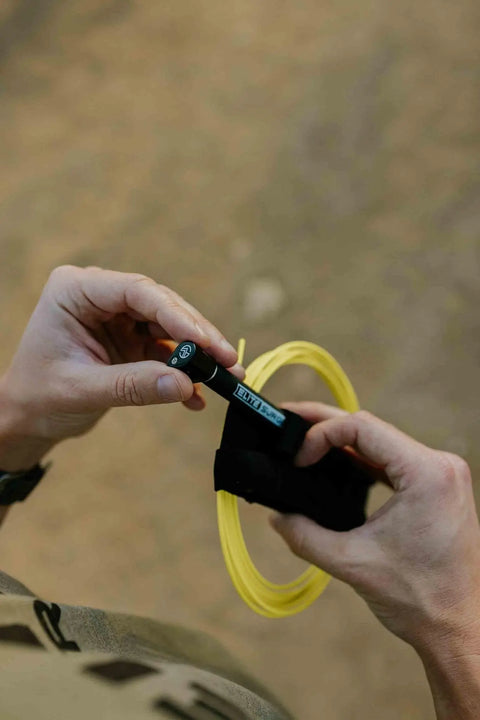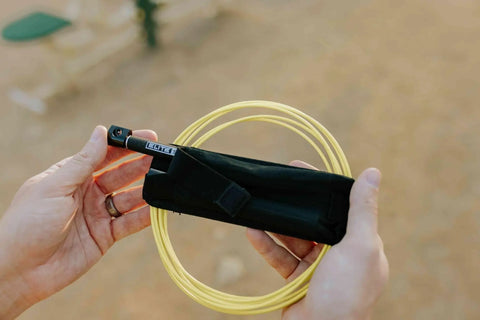 Joey Bag - Speed Rope Storage
Free USA shipping $50 and over.
Product Features

The Joey Bag is a minimalist jump rope storage system for speed ropes, designed to keep your jump rope from taking over your gym bag. Take your rope with you anywhere and secure your handles and cord with the elastic straps and sleeves.


Two "stretchy" sleeves designed to fit speed ropes like our Bullet COMP.
Elastic straps secure both the handles and cable or cord.
Minimal design makes travel and storage a breeze.

Shipping & Returns

We ship same day on orders before 11am PST. Orders after 11am ship next day. Want to return your product? We'll refund the cost of the product within our 90 day return window.

1-Year Warranty

Our products are guaranteed with a 1-year money-back warranty. Within the 1 year warranty we will refund, repair and/or replace parts or products that are defective in materials or workmanship. We pay the shipping.
Works well if you have the correct rope.
Make sure you have a rope that is compatible with the Joey bag. If so, it works great. Tangle free. Had a small issue that customer service fixed immediately.
@Walter thanks this is good feedback. Yes, this product is only intended for bullet comp and surge 3.0 handles. We've updated the listing description.
Sick!
Holds tight even with JR that doesn't detach handles.
Great storage!
Great storage, keeps rope from tangles aswell as bent wires👌🏻