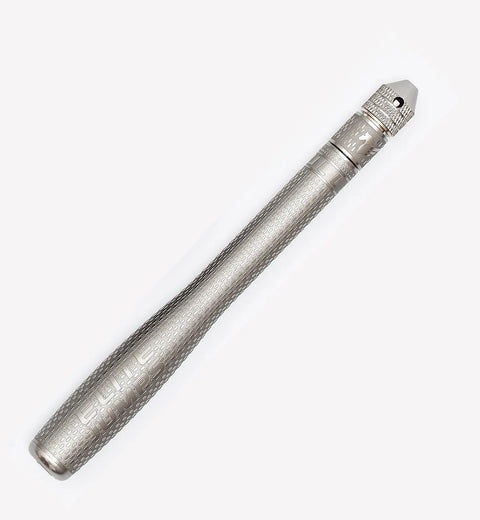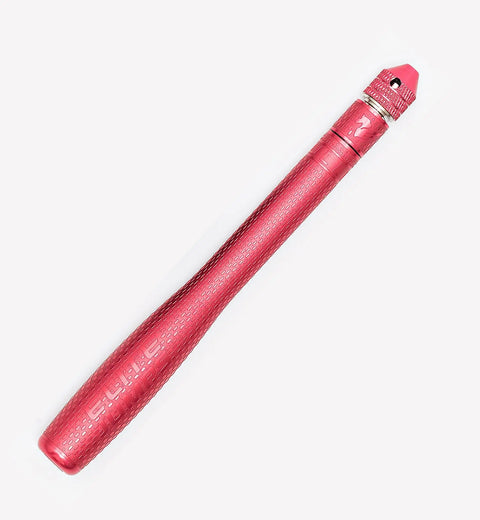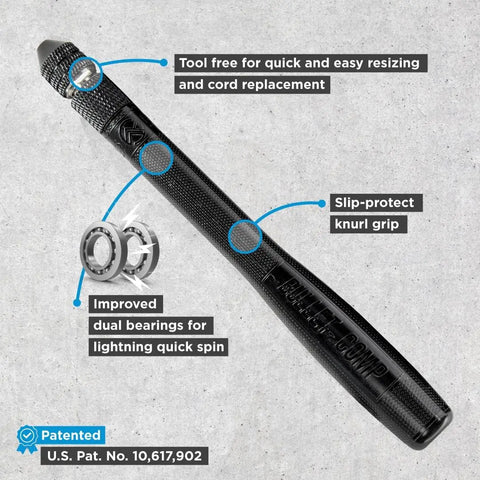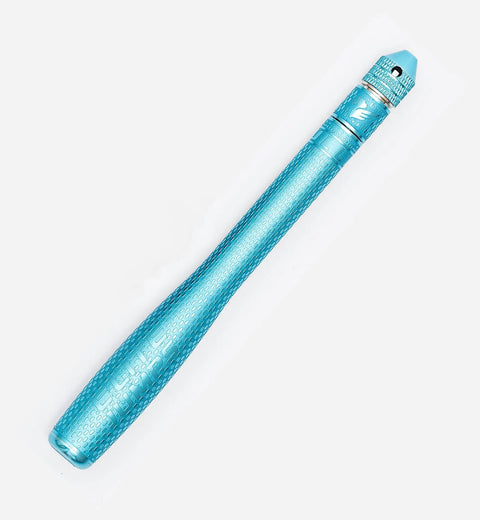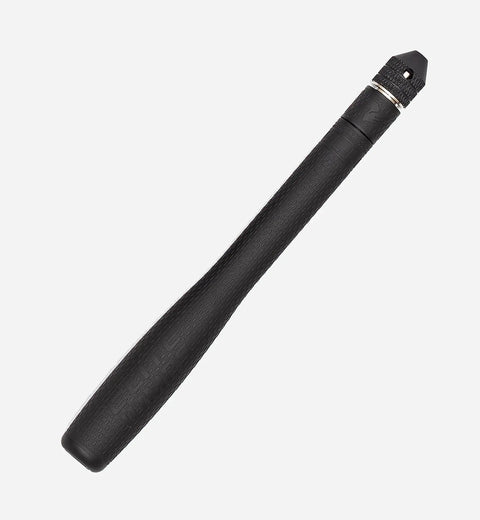 Bullet COMP® - Single Handle
Free USA shipping $50 and over.
Product Features

Single handle for the patented* Bullet COMP® jump rope. Sold individually, not in pairs. Purchase one of each orientation per color for a complete set.

Handles Dimensions: 5.5" (14cm) long / anodized aluminum / slip-protect knurl grip

Weight:  1oz (30g) - each handle

Durability: Aluminium handles with high-grade steel ball bearings won't rust or wear out.  

Cables: Handles accept cable diameters up to the Mach 4, 3/32" (2.4mm) standard coated cable and everything thinner. Will not accept Mach 1 or Mach 2 cables.

*U.S. Pat. No. 10,617,902

Shipping & Returns

We ship same day on orders before 11am PST. Orders after 11am ship next day. Want to return your product? We'll refund the cost of the product within our 90 day return window.

1-Year Warranty

Our products are guaranteed with a 1-year money-back warranty. Within the 1 year warranty we will refund, repair and/or replace parts or products that are defective in materials or workmanship. We pay the shipping.