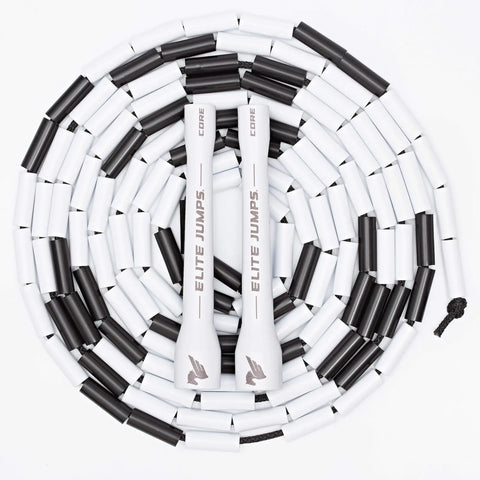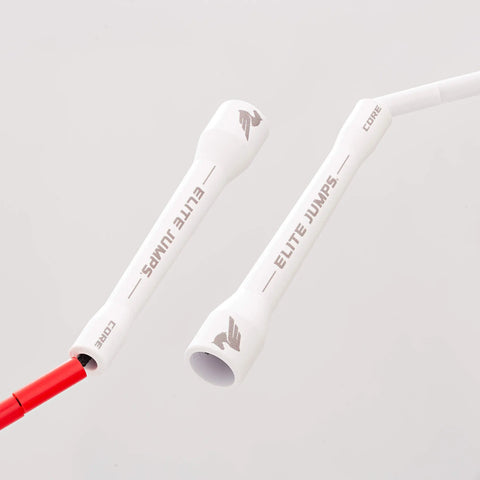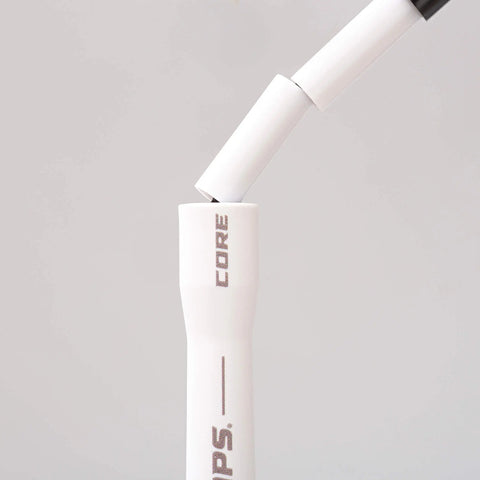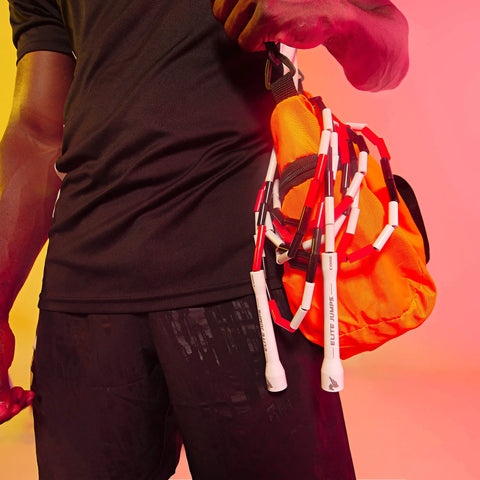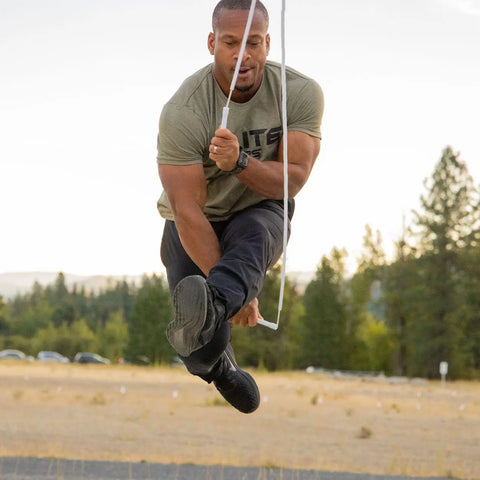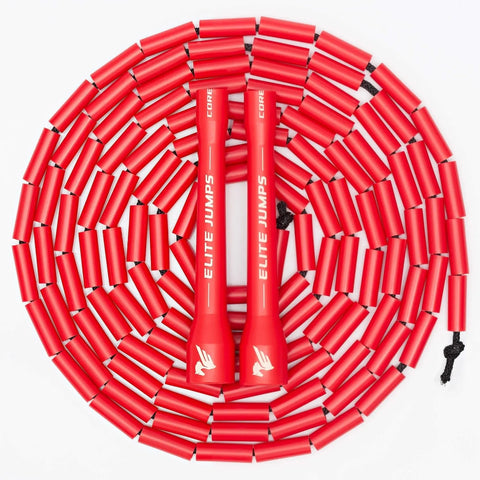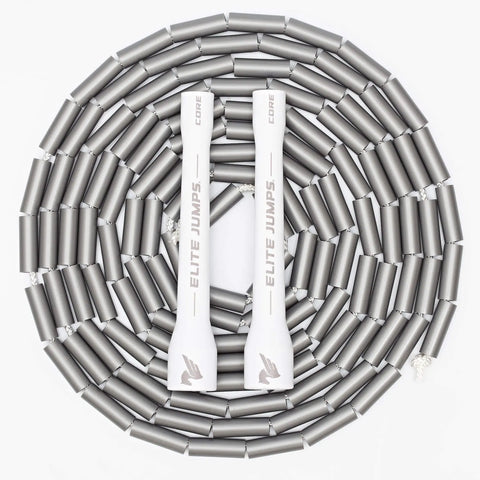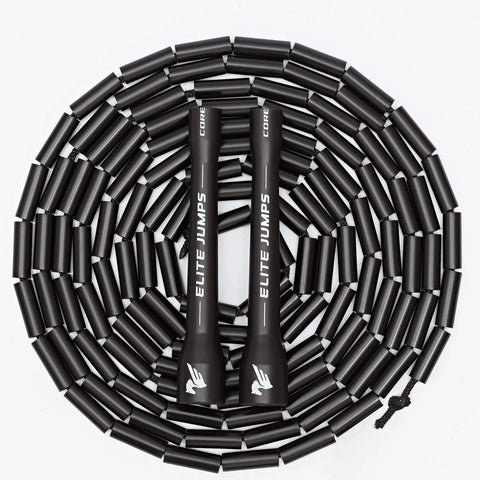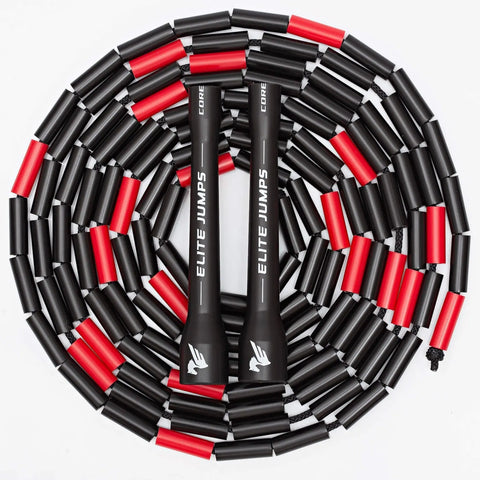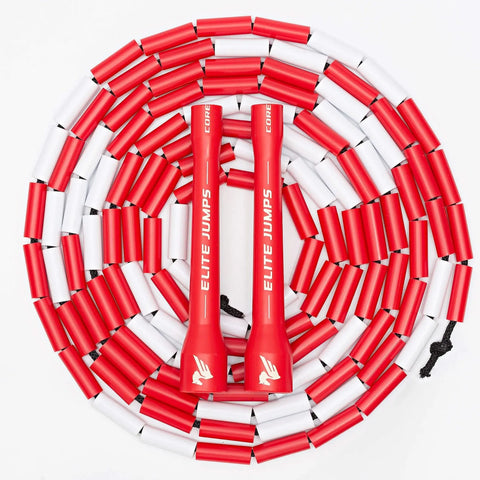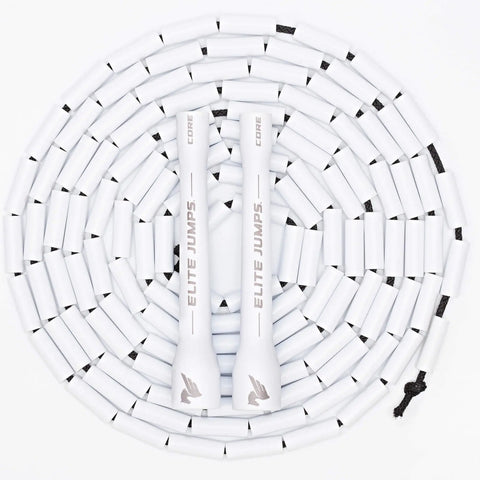 Core Beaded Jump Rope
"This is a great little jump rope. It comes with plenty of length and is easy to adjust to your size. The weight of the rope seems p...
Show More
Free USA shipping $50 and over.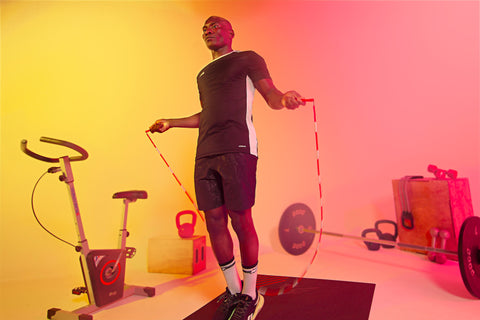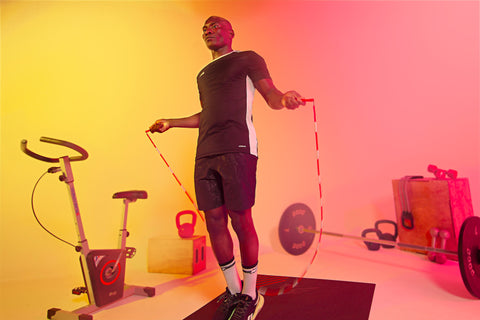 Freestyle & Tricks
This jump rope is also popular for learning freestyle tricks. The beads provide just the right weight for "feeling" the rhythm, which allows you to learn advanced skills more quickly.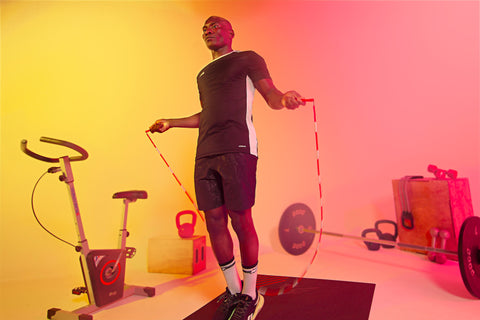 Product Features

Introducing the Core Beaded Rope: Master Rhythm & Boost Skills!
We're excited to unveil the Core Beaded Rope, meticulously crafted to instantly help you gain rhythm, confidence, and develop new jump rope skills like never before!

Quickly Gain Rhythm: The sound feedback from the beads allows you to feel and quickly grasp the rhythm, helping you develop a jumping cadence and confidence swiftly and efficiently.

Easy to Size & Adjust: With a convenient 10' length fitting jumpers up to 6'4" tall, adjusting this rope is a breeze. Simply loosen the washer/tie, remove beads, cut excess cord, and you're ready to jump into action!

Enhanced Fitness & Health: Engage in efficient cardio that improves coordination, agility, and speed while engaging all muscle groups and strengthening bone density. Jump with or without a mat, the choice is yours!

Quality You Can Trust: Crafted for competitive athletes, the Core Beaded Rope boasts 5" unbreakable plastic polymer handles and 1" shatterproof plastic beads, guaranteeing durability whether you're indoors or outdoors.

1-Year Warranty Guarantee: We stand by our premium quality with confidence. Any defects in materials or workmanship within a year? We'll refund, repair, or replace parts or products, as needed!

Sizing: Easily adjust the length of this segmented jump rope. The 10ft length will fit jumpers up to 6' 4" tall. Shorten/resize the jump rope as needed by loosening the washer/tie on one end the handle, removing beads and cutting the excess cord.

WHAT'S INCLUDED WITH PRODUCT

- Handles: unbreakable plastic polymer 5"" handle
- Cords: 1/8"" Black Polyester Rope
- Beads: Shatterproof beads backed by a 1-year warranty
- Elite Jumps Velvet Bag

Shipping & Returns

We ship same day on orders before 11am PST. Orders after 11am ship next day. Want to return your product? We'll refund the cost of the product within our 90 day return window.

1-Year Warranty

Our products are guaranteed with a 1-year money-back warranty. Within the 1 year warranty we will refund, repair and/or replace parts or products that are defective in materials or workmanship. We pay the shipping.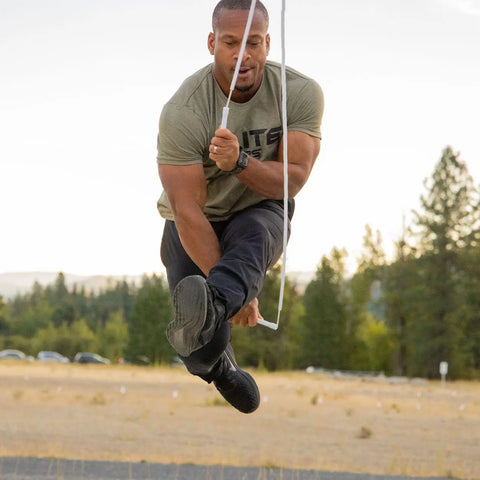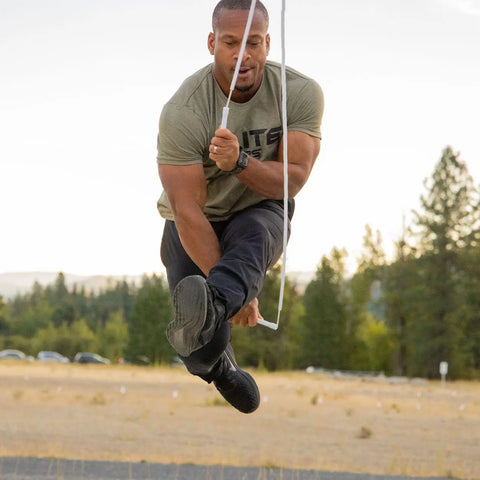 Don't Sweat It
The sound feedback from the beads allows you to feel and quickly grasp the rhythm, helping you develop a jumping cadence and confidence swiftly and efficiently.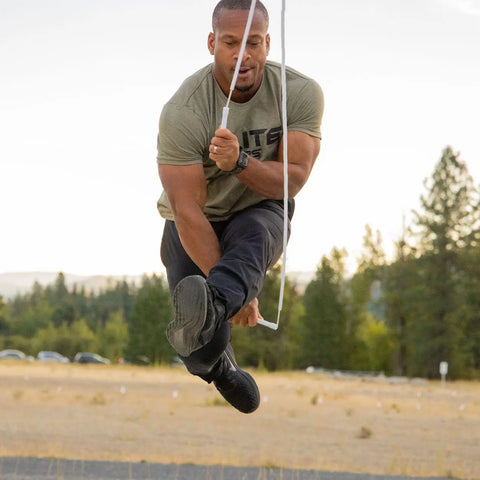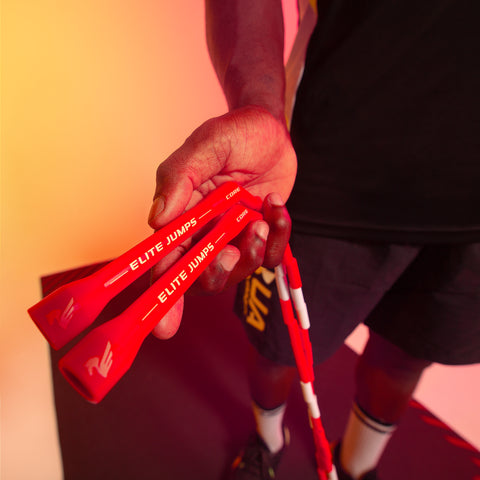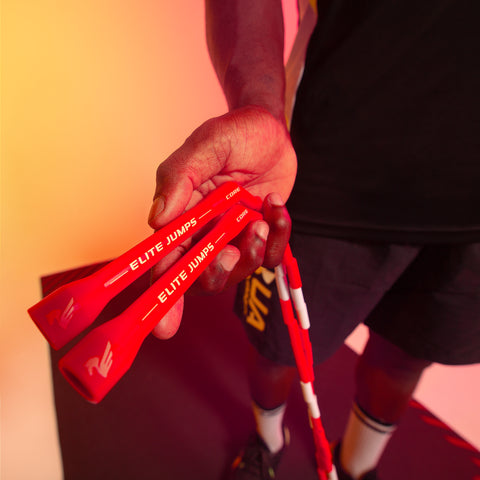 Made to Last
Unbreakable light weight plastic handles and shatterproof beads backed by a 1 year warranty.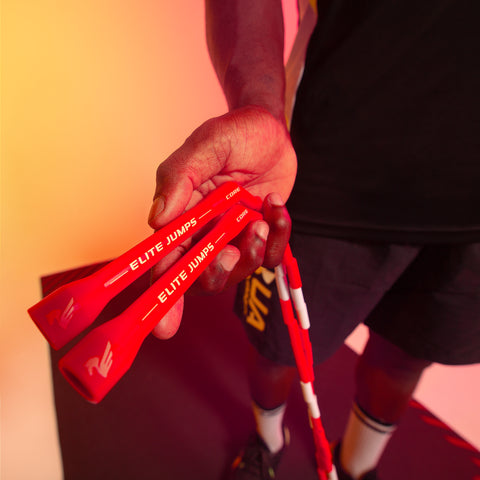 Just the right weight
I really like this jump rope. The handles are comfortable to hold and the beads add just the right amount of weight for a gratifying swing. So far it has held up well. It's easy to adjust the length but I left the length as is because there are a couple of us using it and we re all different heights.
1 person workout jump rope, good quality
This is about what you would expect from a workout jump rope. The plastic beads help to control the rope and speed, and add a little weight that helps to work out your arms. It's a great way to work out if you just have a few minutes to kill and feel like burning some calories. Look up some jump rope videos on youtube that you can jump along to!
Works like I remember from grade school.
I am not a workout person. I do a lot of walking, but I wanted something that would up my cardio that I could do at home. I have looked around for a jump rope for a while, but the ones I have found were very lightweight and didn't turn with enough force to make jumping rhythmic.
This beaded jump rope is just what I was looking for. It reminds me of the ones I used in grade school in PE class.
The plastic beads give it the perfect weight to rotate up and around at a uniform speed. It comes with instructions so you can adjust the jump rope to a shorter length. I just wrap it arond my hands in case I ever decide I need a longer length for some reason. I have only used it three or four times, but I am very pleased. I've been using it on the driveway and so far the concrete has not damaged the plastic beads. This was a great purchase.
Best jumprope I've used
Of the three times I remember...
It works Great
Quality jump rope
Perfect addition to your exercise routine and space.
Easy to use, works great, high quality, pro jump rope for the athlete in you.