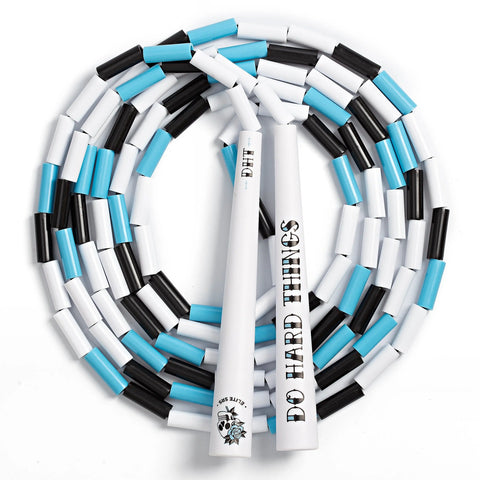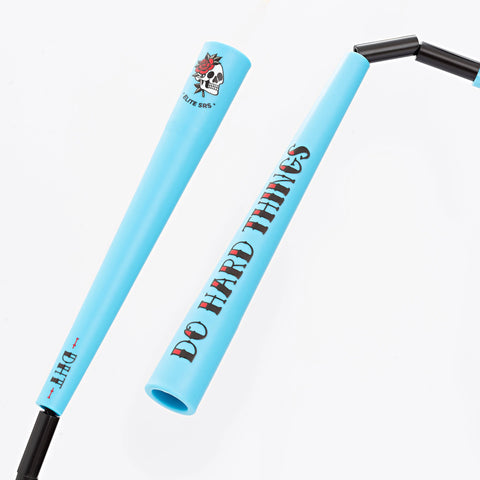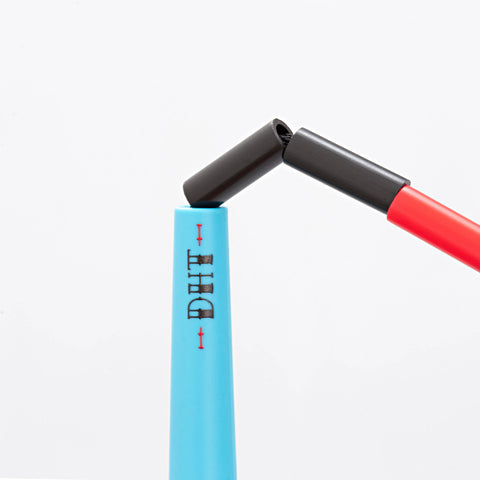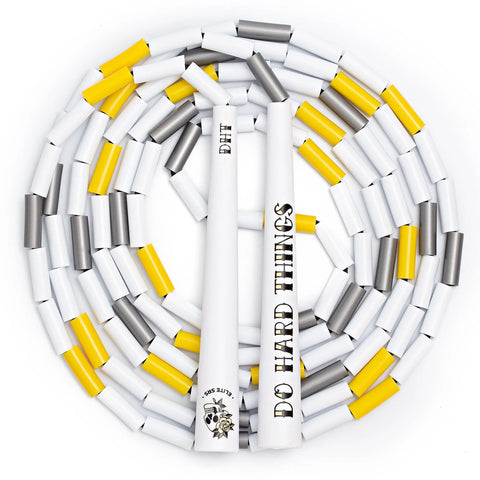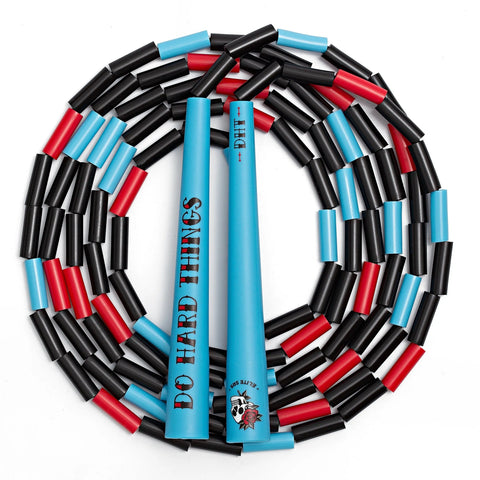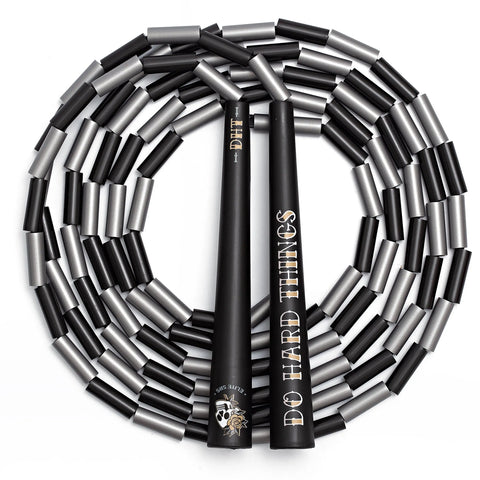 Do Hard Things™ - Edge 1" Beaded Jump Rope
"This is the second jump rope I've ordered, as I loved the first one so much. The color is fun. And this rope is light to hold, ...
Show More
Free USA shipping $50 and over.
Product Features

This rope features 6.5" edge handles, which offer slightly more reach for practicing and executing freestyle movements (like crosses).

Our ultra durable 1" beads give the rope great flexibility and weight distribution for freestyle tricks, and excellent feedback for developing a rhythm. Nail your movements and be confident your rope will last.

Sizing: Easily adjust the length of this segmented jump rope. The 10' length will fit jumpers up to 6'4" tall. Shorten/resize the jump rope as needed by loosening the washer/tie on one end the handle, removing beads and cutting the excess cord.

Specs

Length - 10ft

Circa 100g in weight (or 3-3.5oz) dependent on the length it is shortened to.

Easy resizing by removing beads as needed.
Unbreakable plastic

 6.5" 

handles (

low-density, plastic polymer)
High quality shatter proof plastic beads.

Shipping & Returns

We ship same day on orders before 11am PST. Orders after 11am ship next day. Want to return your product? We'll refund the cost of the product within our 90 day return window.

1-Year Warranty

Our products are guaranteed with a 1-year money-back warranty. Within the 1 year warranty we will refund, repair and/or replace parts or products that are defective in materials or workmanship. We pay the shipping.
Finally a good jump rope for tall people
I tried (and returned) 3 jump ropes before finding the Elite Jumprope which is a keeper. The other ones were either too short or too light which messed up my rhythm. This one has a good heft and is long enough for a 6'2 person like myself. It is all plastic and string however and does not have the fancy ball-bearing mechanism, but who cares: it works well! It ships in its own storage bag which is a bit weird though (hence 4 and not 5 stars)...
Great jump rope for crossovers
I got my crossovers the same evening I received this rope. My 14 year old grandson used the jump rope and learned crossovers accomplishing 15 of them. Great jump rope for crossovers.
Great rope
Great rope! Love it for crossovers. I had 2 of these ropes that had wandered off n this one came with a sweet zipper bag for storage.
Overall: A good product
The rope was too long for me. I undid the knot. Took some beads off, and will try it again today. Other than that, the product is solid.