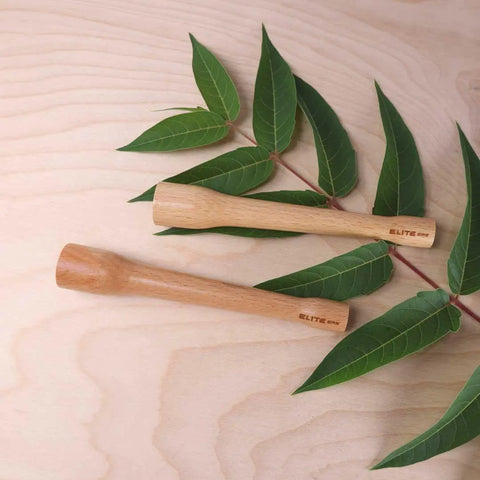 Wood Jump Rope Handle - 5" (sold individually)
Free USA shipping $50 and over.
Product Features

5" jump rope handle. Use to build your own custom jump rope or replace handles on a current rope.

Handle Construction: Balsam wood. Same tapered shape as our core plastic handle.

Durability: We tested many types of wood and this was the most durable. It is made of wood and will break or crack under heavy force, but is very durable for typical jump rope usage.

Weight: .3oz or 10 grams. (Compared to .4oz or 12 grams for our core plastic handle.)

Sold individually, not in pairs.
If making a beaded rope, our washers won't fit in these handles. Use cord ends instead when making a PVC or beaded rope.

Shipping & Returns

We ship same day on orders before 11am PST. Orders after 11am ship next day. Want to return your product? We'll refund the cost of the product within our 90 day return window.

1-Year Warranty

Our products are guaranteed with a 1-year money-back warranty. Within the 1 year warranty we will refund, repair and/or replace parts or products that are defective in materials or workmanship. We pay the shipping.
Nice feel
I was skeptical these would feel good in the hands but they are light weight and feel pretty tough.