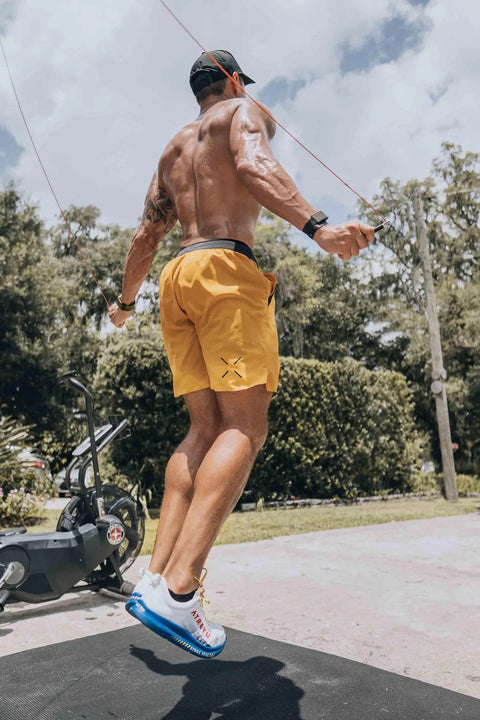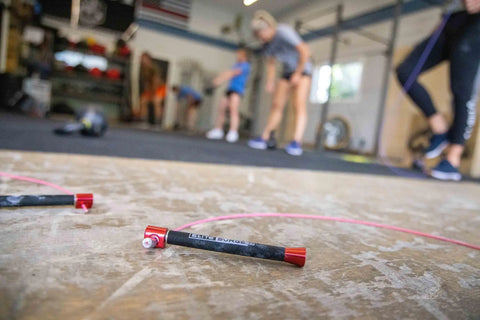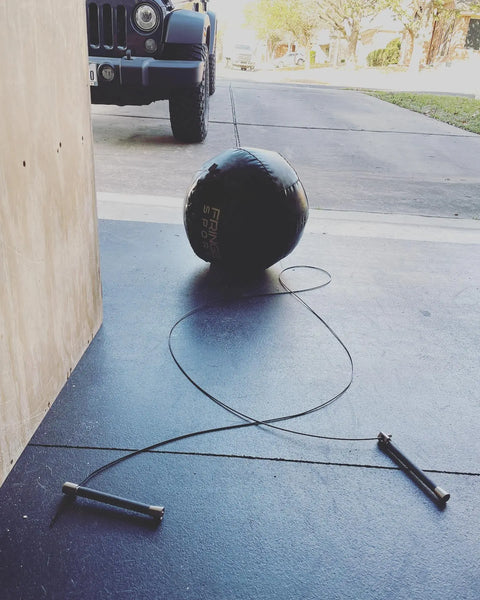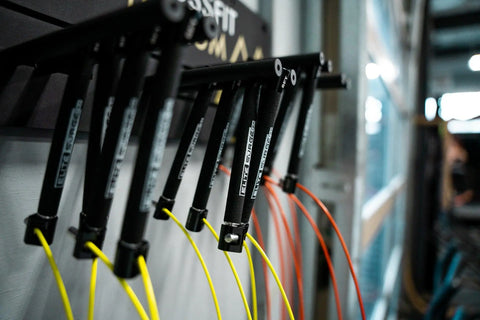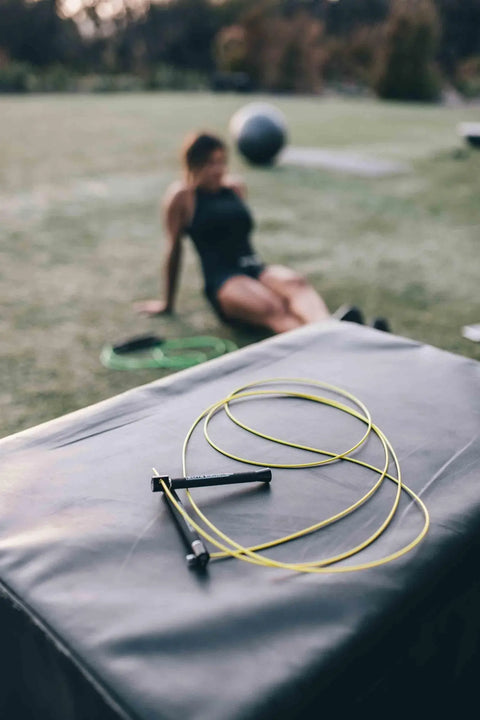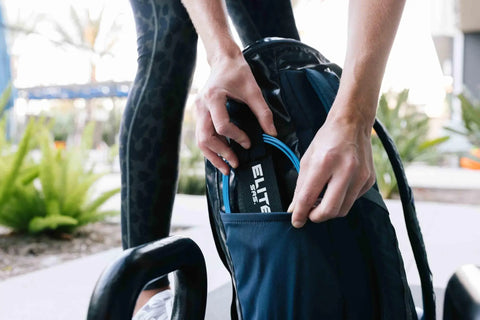 Surge® 3.0 - Speed Jump Rope
I've been a CrossFitter for almost 2 years, and I've been okay at DUs. I had my own rope from a sporting store, and I thought it was just...
Show More
Free USA shipping $50 and over.
Product Features

The Surge® 3.0 speed rope is designed to improve your speed with speed skipping or double unders. The ultra smooth handle creates a centripetal "whip" effect, giving you increased feedback for developing a double under rhythm quicker than other jump ropes.

Ultra light-weight design for long sets and less arm/hand fatigue. Designed by a national champion jump rope coach and athlete to improve your double unders.

Handles Dimensions: 5" long / 1oz (30g) weight / anodized aluminum with foam grip / 0.6" diameter

Handles fit cables up to 4mm in diameter.

WHAT'S INCLUDED WITH PRODUCT

- Cable: 10ft standard 2.4mm nylon coated steel speed cable. Made in USA.
- Joey Bag: A minimalist jump rope storage system for speed ropes; designed to keep your jump rope from taking over your gym bag.

Shipping & Returns

We ship same day on orders before 11am PST. Orders after 11am ship next day. Want to return your product? We'll refund the cost of the product within our 90 day return window.

1-Year Warranty

Our products are guaranteed with a 1-year money-back warranty. Within the 1 year warranty we will refund, repair and/or replace parts or products that are defective in materials or workmanship. We pay the shipping.
Well Made handles, but rope is not allowed to twist freely
These handles are well made. The bearings have excellent spin with low friction.
I find them to be a bit on the shorter side as I have always used longer handles so find I am only gripping the with my thumb and forefinger on very end of the handles, otherwise the power transfer benefit from a loner lever is negated.
The attachment to the rope, however, seems to be a remarkable oversite on the part of design. By designing the attachment with a screw directly on the handle to crimp the rope it prevents the rope from freely moving and twisting (or easily untwisting). This means that every time one pulls the rope out of the bag or picks it up off the floor the rope almost always has a twist loop in it. An improved way to design this would be, similar to others that I own, to use independent collars attached to the rope after the handles to prevent them from sliding off but also allowing the rope to fully twist as necessary to remain untangled.
Good rope but….
I ordered the red handle. When it arrived it looked more like pink. Everyone at the gym also commented on why I bought a pink jump rope
Lightweight, always tangling.
Likes:
1: Lightweight
2: Handles are durable
3. Rope is durable indoors.
Dislikes:
1. The tangles! When you crimp the rope into your handles, you best lie it on the ground stretched out and make sure there is zero twist in the rope. If you don't, you will have a slight twist in the cable and it will not create a good loop to jump through.
Even if you do get it perfect, everytime you pick it up, you have to take a few seconds and make sure the rope doesn't have a twist in it. Number 1 complaint.
2. Starter rope is so light, it's hard to keep that "whip" effect consistent over any length of time. Sometimes it feels like it's hitting wind resistance and throws timing off of skipping.
3. Handles unscrew. You can put a piece of thread tape in the thread to prevent it from backing out. It having a built in screwdriver is a useless commodity. Just get a screwdriver if you need to adjust it.
Hi Aaron, the tangling can be easily resolved by leaving one end of the handles uncinched. We send the cable with a cable stop on one end. Leave that end loose so the cable can spin freely in the handle. Instructions on setting up the handles are included with the purchase. Hope this helps!
Amazing surge 3.0 ropes
Our members love these ropes! High quality and built to last!
Everyday use
Holds up well for every day use outdoors! Exactly what I needed. Perfect workout on 15 min work breaks :)