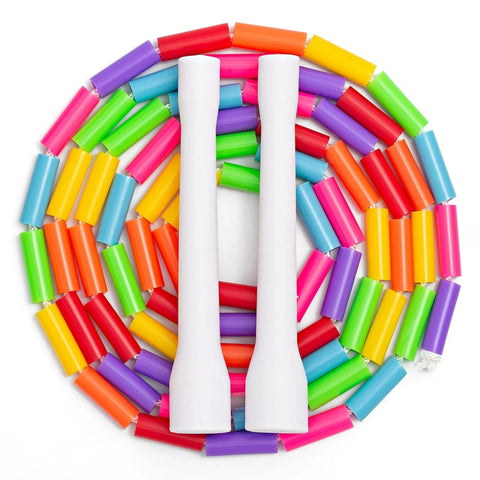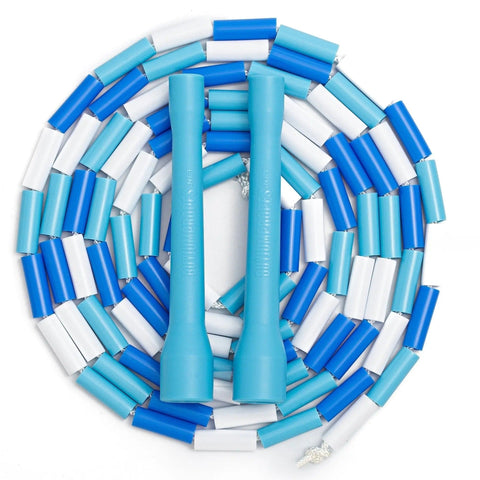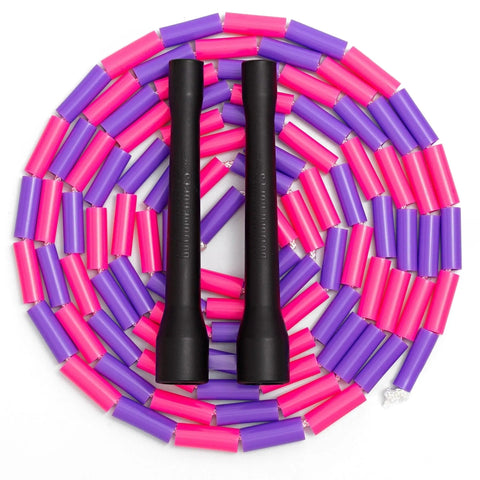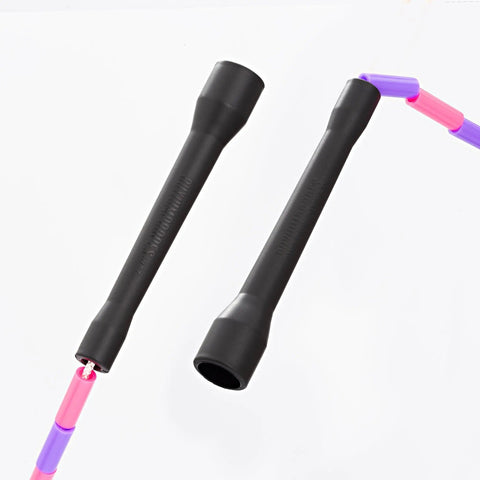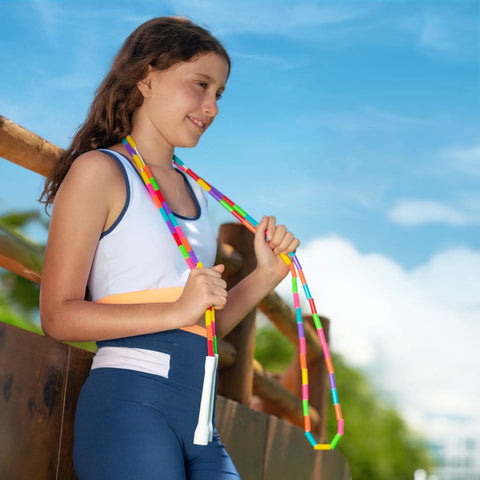 Kids Signature Beaded Jump Rope
NOTE: BuyJumpRopes is now Elite Jumps. We rebranded recently. This product is on sale while we move the the remainder of our stock with B...
Show More
Free USA shipping $50 and over.
This product eligible for 30% off BFCM deal - automatically applies at checkout.
Product Features

NOTE: BuyJumpRopes is now Elite Jumps. We rebranded recently. This product is on sale while we move the the remainder of our stock with BuyJumpRopes branding.

Our kid's beaded jump rope is the perfect addition to any child's outdoor activities. The colorful beads add fun and excitement while also providing weight for smooth and easy rotation. This durable jump rope can be tailored to fit children of all sizes, promoting healthy exercise and coordination skills.

Durable design: Our kids beaded jump rope is made with high-quality materials that can withstand the wear and tear of daily use. The shatter proof beads and unbreakable handles ensure that the jump rope will last for a long time, even with rough play.
Promotes healthy habits: Jumping rope is a fun and effective way for kids to stay active and healthy. Our beaded jump rope helps improve coordination, balance, and cardiovascular health, while also encouraging kids to get moving and enjoy exercise.
Lightweight and tangle-free: Our beaded jump rope is designed to be lightweight and easy to handle, making it perfect for kids of all ages and skill levels. The smooth beads and tangle-free rope ensure that kids can jump without any interruptions or frustration, so they can focus on having fun and staying active.

Sizing: This rope can be sized down by removing beads and shortening cord. In general, We recommend :

7' ropes only for students K-1st grade (under 4'9")
8' ropes will work for students and athletes from 4'10" to 5' 3" tall
9' 

ropes will work for students and athletes from 5'4" - 5'11" tall

WHAT'S INCLUDED WITH PRODUCT

- Handles: unbreakable plastic polymer 5"" handle
- Cords: 1/8"" Black Polyester Rope
- Beads: Shatterproof beads backed by a 1-year warranty
- Elite Jumps Velvet Bag

Shipping & Returns

We ship same day on orders before 11am PST. Orders after 11am ship next day. Want to return your product? We'll refund the cost of the product within our 90 day return window.

1-Year Warranty

Our products are guaranteed with a 1-year money-back warranty. Within the 1 year warranty we will refund, repair and/or replace parts or products that are defective in materials or workmanship. We pay the shipping.
Kids Core Beaded Jump Rope - Soft Flexible Handles with 1" Beads | Elite Jumps
Great Ropes!
My students love these ropes and the quality is wonderful! Very easy to resize which is helpful for a large team of students who are doing a lot of growing throughout the year!
Great starter rope
These beaded ropes are the best for kids to learn on. Bought three of them one for each kid all at various stages of learning to jump, and they have all improved greatly.
Decent quality.
My daughter liked it. It was similar to 2hat she has in school.
great ropes but a bit longer than expected!
The ropes were awesome, but we ordered the 9-foot ones and I'm pretty sure the ropes we got were like 10-11 feet in the end from the tip of one handle to the tip of the other. they were quite long. it was fine because we could adjust them, but still would have been nice to know to expect that length.