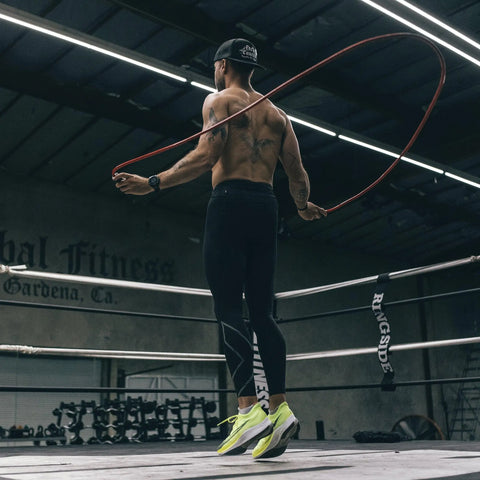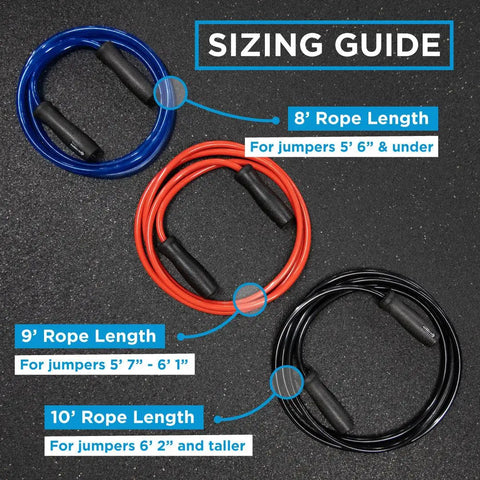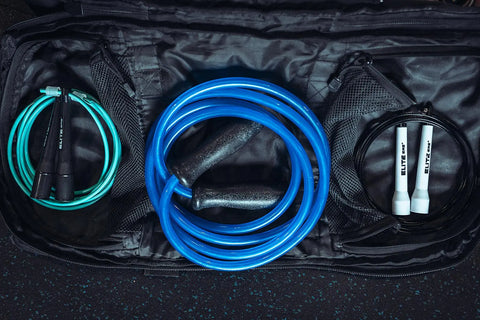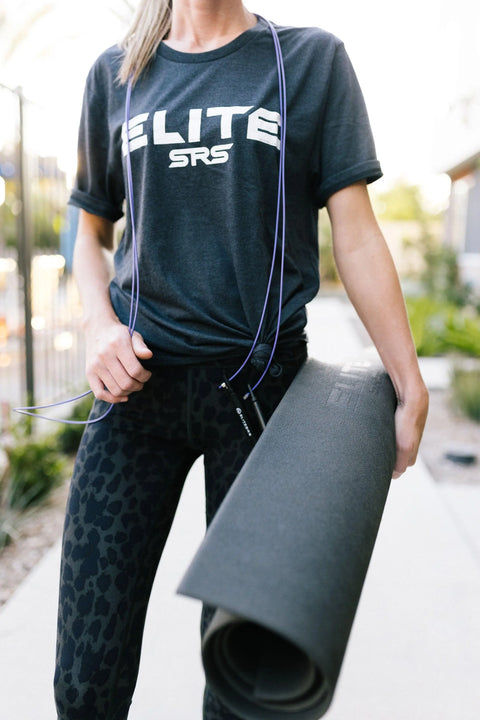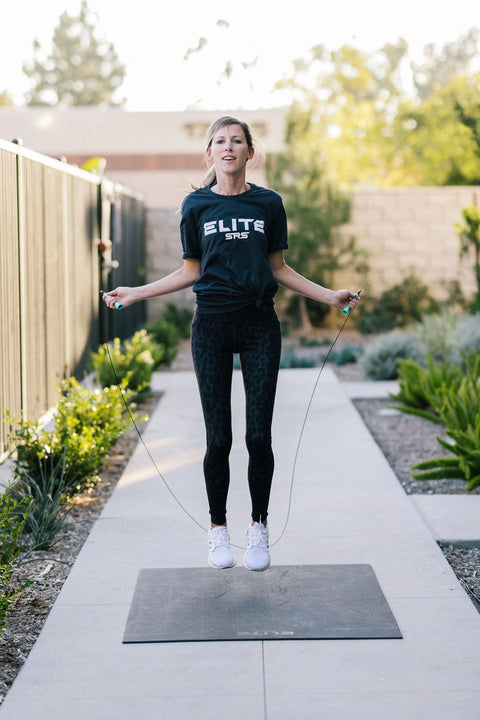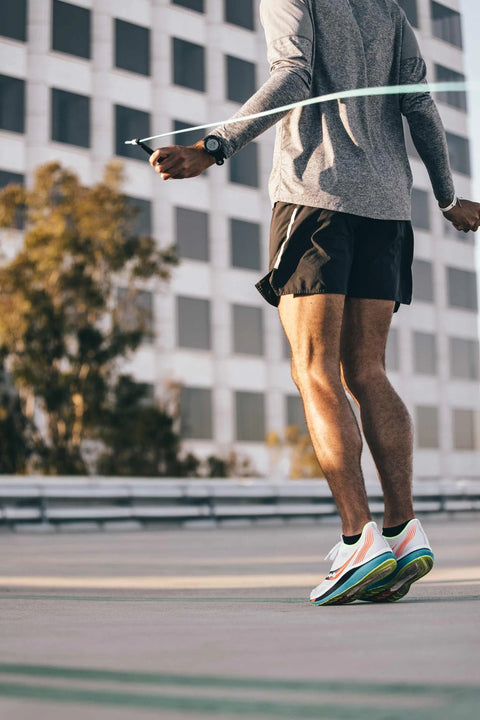 Cardio Builder Jump Ropes Bundle
NOTE: Elite SRS is now Elite Jumps. We rebranded recently. This product is on sale with our Elite SRS branding for a limited time until w...
Show More
Free USA shipping $50 and over.
Feel the Burn
Use the 1.5lb Muay Thai to spike your heart rate and get a serious workout.
Product Features

NOTE: Elite SRS is now Elite Jumps. We rebranded recently. This product is on sale with our Elite SRS branding for a limited time until we run out of stock.

Jump rope is almost twice as effective as running for building your cardio. Develop your cardio, add variety to your workouts and and get a serious sweat with this jump rope cardio builder bundle.

Boxer 3.0 Jump Rope is our recommended starting point for any jump rope cardio workout. This 5mm PVC jump rope is favored by boxers because of the smooth action of the handles and the "just right" thickness of the cord for cardio training. Use this for longer sessions. Comes at 10ft length. Easy to resize.
Heavy Muay Thai 2.0 is a big step up in resistance and difficulty. Spike your heart rate in shorter sets and sessions with this 1.5lb rope that offers a serious burn. Choose length.
Spark Speed Rope with our 3.2mm outdoor cable ads variety and speed to your workouts to get your heart rate pumping. This rope enables you to rotate the rope much more quickly because of the speed cable. Use it for speed jumping or double unders for a greater challenge. Comes at a 10ft length. Easy to resize down with cable cutters.
Jump Rope Mat (Optional) - We highly recommend using a jump rope mat when you jump to protect your joints. Our

 

48" x 36" standard mat

 

helps reduce impact on joints, while also extending the life of your jump ropes. Easy to clean and roll up and store. Use indoors or outdoors. 

Resources for Jump Rope Cardio Training:

Shipping & Returns

We ship same day on orders before 11am PST. Orders after 11am ship next day. Want to return your product? We'll refund the cost of the product within our 90 day return window.

1-Year Warranty

Our products are guaranteed with a 1-year money-back warranty. Within the 1 year warranty we will refund, repair and/or replace parts or products that are defective in materials or workmanship. We pay the shipping.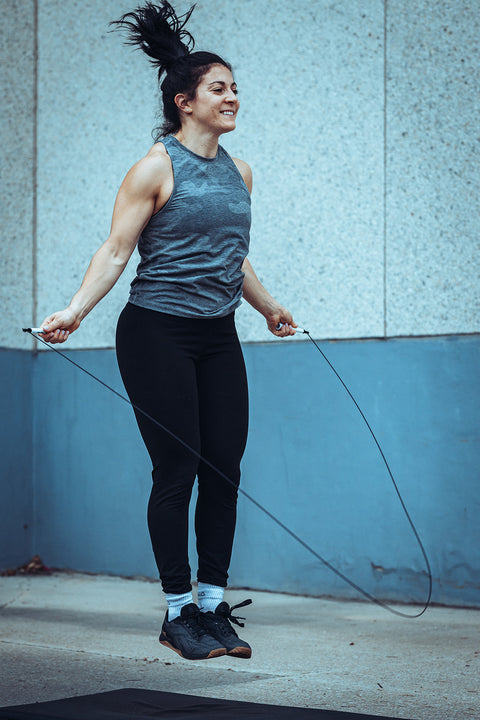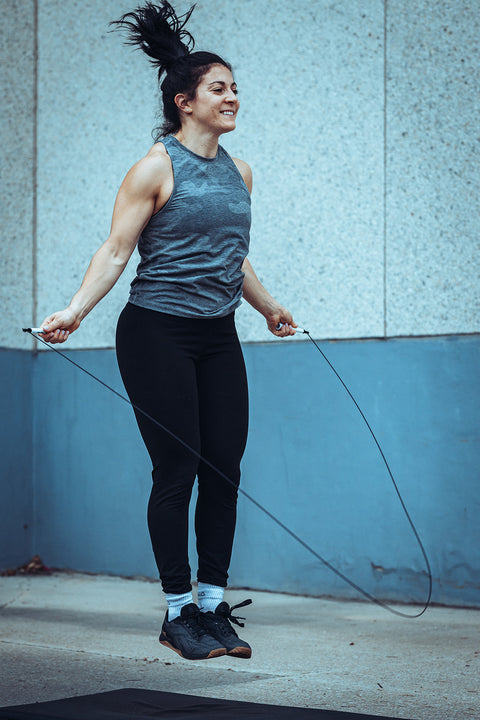 Jump Faster
Work in double unders or speed skipping with the Spark Speed Rope for a twist on your cardio workout.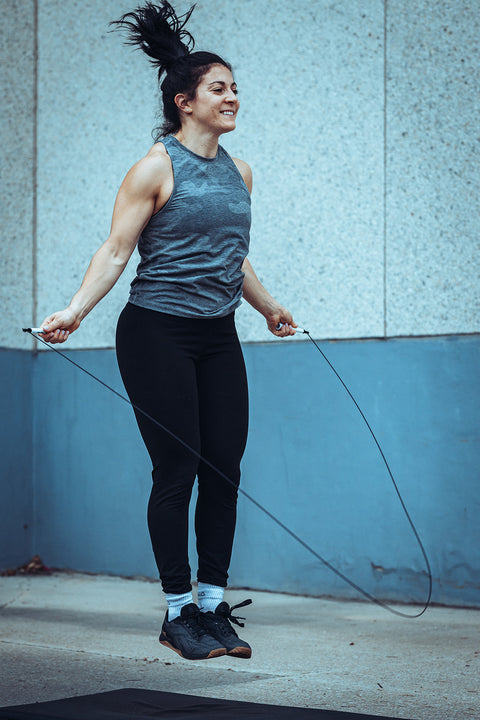 Train Like a Boxer
The Boxer 3.0 Rope is what the pros use to build their cardio, develop skill and build a rhythm.
jumping
excellent product and good variety
Height and jump rope length
Hello, I purchased the 10 foot bundle based on the size guidelines. I am 6'3' and have found all three ropes way too long. This is especially noticable on the weighted rope. Totally disappointed with my purchase as the ropes are not fun, efficient or really usable. The ropes are not adjustable so I am stuck with extra long jump ropes.
Amazing quality!
These ropes are amazing and the absorption mat is a must-have to protect your joints. I assumed jump roping would be an easy workout however, it was very tiring, challenging, and fun with some tunes to distract me from my firey aching muscles. Please note, these are designed for professionals. Some of them have wiring under the coating and can be extremely painful if you accidentally hit yourself with it, haha! Also, the wiring makes it a little challenging to adjust the length, I recommend using a heavy-duty wire cutter as a solution. I mainly use the weighted red one as a warm-up and switch to the white rope which can easily be adjusted with scissors. This is an amazing product that I am happy to own and you won't be disappointed if you purchased them.
Good jump ropes
This is a great 3 pack of jump ropes! The red one is a heavy weighted rope, the blue is thicker but not super heavy and the white/black one is a thin regular rope. The jump mat is nice to protect the ropes and slightly cushion your jumps. The length of the ropes is adjustable so if you are super short you can easily decrease the length of the ropes. Overall they work great!