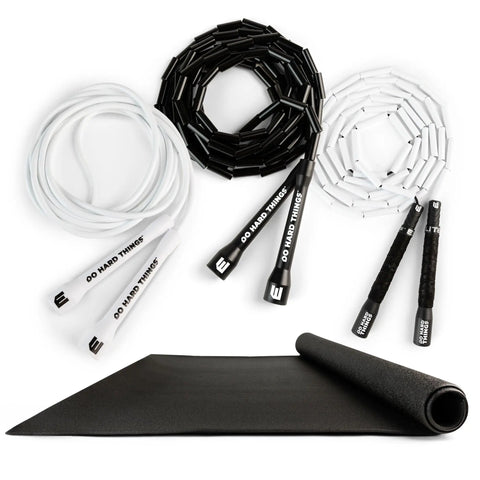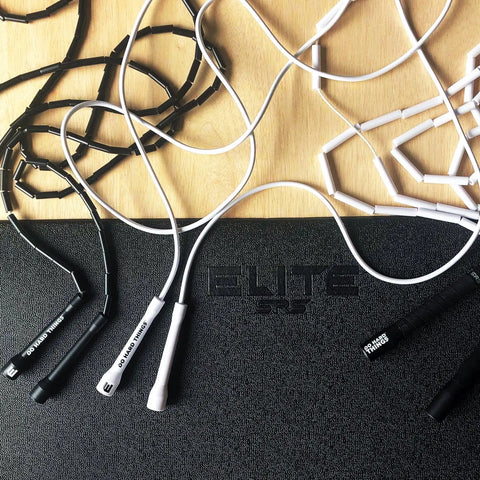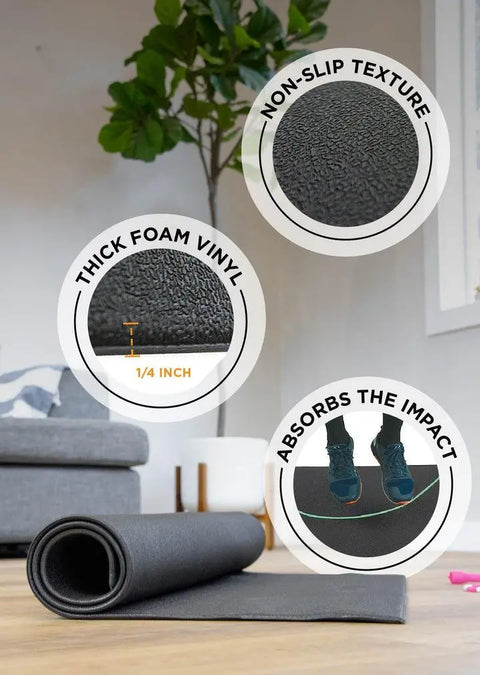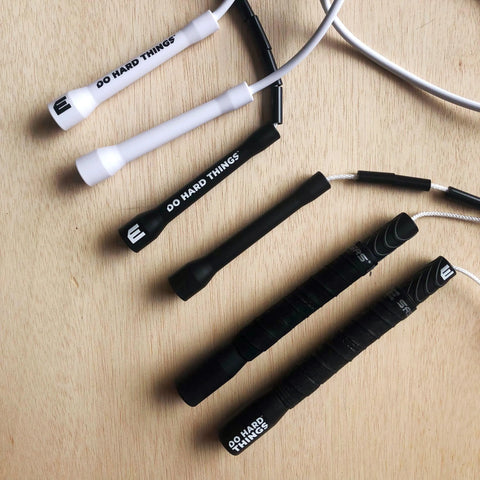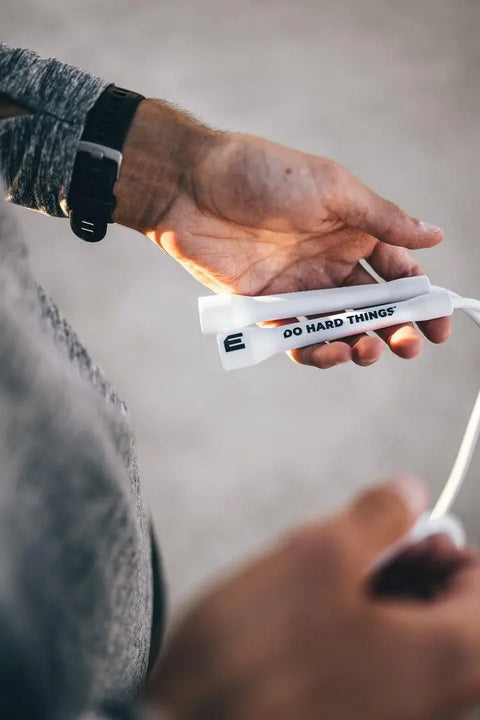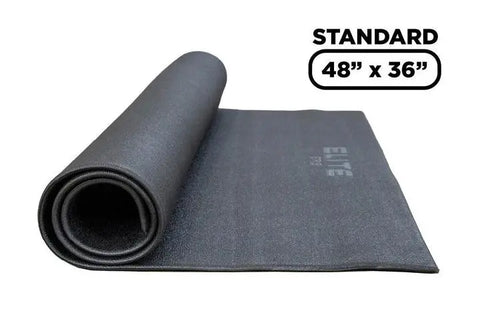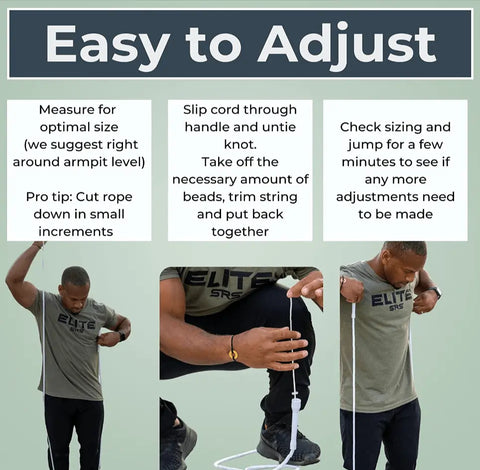 Beginner Progression Jump Rope Bundle
Enjoyed the 3 rope bundle to get jump rope into my exercise routine. Adjustments are easily made and the weights are just fine for workin...
Show More
Free USA shipping $50 and over.
Start Your Jump Rope Journey
Three ropes at different weights for practicing rhythm and jump rope skills.
Product Features

Are you making a commitment to jump rope, but not sure which rope is right or how fast you will progress?

This progression bundle includes our recommended beginner, intermediate and advanced fitness ropes for learning how to jump rope and progressing to more challenging workouts.

WHAT'S INCLUDED WITH PRODUCT

- 1" BEADED JUMP ROPE: At 3oz, this is our recommended "starter" rope. Not too heavy, but the beads slow the rope down and offer a "click click" for developing rhythm. Also good for freestyle movements as you progress.
- 6mm PVC JUMP ROPE: At 5oz, our 6mm PVC rope offers a bit more weight and resistance while also being a "faster" rope, providing great feedback for double unders practice.
- HEAVY BEADED JUMP ROPE: At 6.5oz, this is a heavier jump rope with thick beads that offer both weight and spin (wind) resistance. This rope is more difficult to spin, making for a more robust workout, while the 8" long handles allow you to experiment with more difficult freestyle movements.
- JUMP ROPE MAT (OPTIONAL): We highly recommend using a jump rope mat when you jump to protect your joints. Our 48" x 36" standard mat helps reduce impact on joints, while also extending the life of your jump ropes. Easy to clean and roll up and store. Use indoors or outdoors.

Shipping & Returns

We ship same day on orders before 11am PST. Orders after 11am ship next day. Want to return your product? We'll refund the cost of the product within our 90 day return window.

1-Year Warranty

Our products are guaranteed with a 1-year money-back warranty. Within the 1 year warranty we will refund, repair and/or replace parts or products that are defective in materials or workmanship. We pay the shipping.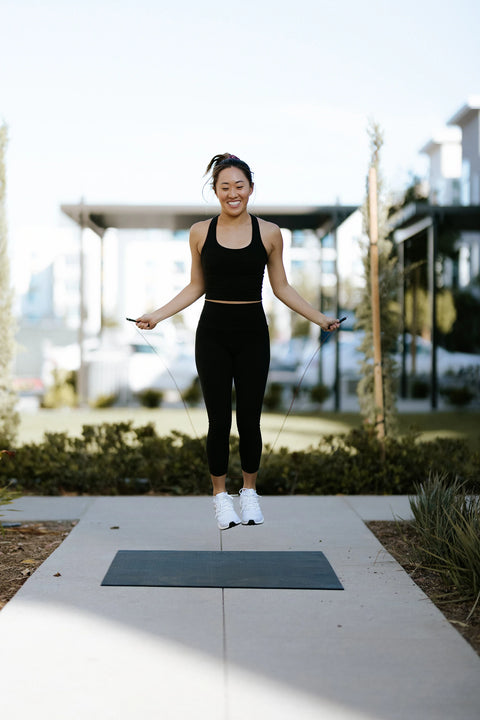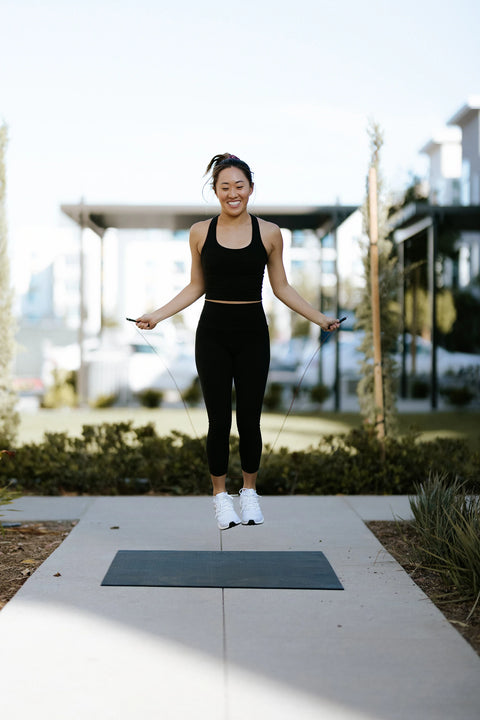 Protect Your Knees & Jump Ropes
Add a jump rope mat to cushion the impact on your joints and extend the life of your ropes.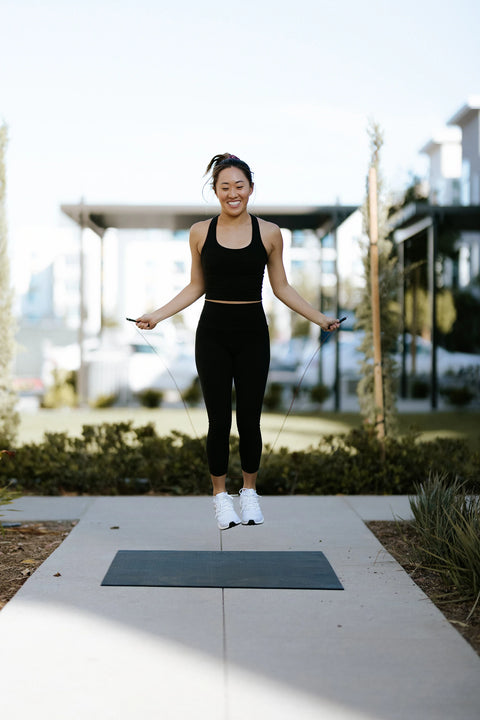 Elite Durability
Take the 6mm rope anywhere. Unique PVC with string core is durable for outdoor workouts on rough surfaces or in the cold.
Beginner Jump Rope Bundle
Really happy with the three jump ropes. If I feel motivated, I can use all three
during the day. But they are a great stepping stone to something more difficult as time passes. Would recommend the bundle to anyone that wants to jump with confidence.
Great set
Good set of ropes, easy to use and adjust. Using the beaded ropes as a beginner makes a huge difference.
Outstanding starter kit!
The ropes are great , the mat is a must have!
Phenomenal kit at this price point. It's a no brainier investment, into mind, body, and soul!
Great starter kit
Enjoyed the 3 rope bundle to get jump rope into my exercise routine. Adjustments are easily made and the weights are just fine for working up to a heavier rope.
My only issue was shipping to Canora took a very long time. Hopefully that can be resolved for others.
Love
The Hess are great. Easy to use. Don't take up space. Quality is on point.