Muay Thai 2.0 - Heavy PVC Jump Rope
"This guy really has a very smooth ride . Will recommend to anyone who is looking to go to a different place with health and fitness...
Show More
Free USA shipping $50 and over.
Engage More Muscle
The Muay Thai 2.0 will engage the core, back, shoulder and arms that don't normally get a workout with jump rope.
Product Features

A heavy 1 lb jump rope featuring a thick 12mm PVC cord that creates both weight and wind resistance. Popular with martial arts training for developing muscle endurance. Recommended for intermediate to advanced jumpers who want to challenge themselves.


Rope Usage: This style of heavy jump rope is used by Muay Thai fighters to build grip strength and muscle endurance for grappling. Designed to engage the core, back, shoulder and arms that don't normally get a workout. You need an even distribution of weight throughout your heavy jump rope to get the cardio and muscular benefits weighted jump ropes provide. 

Weight varies by rope length:


8ft - 1.1lbs (heights under 5'8")
9ft - 1.2lbs heights 5'9" to 6'1")
10ft - 1.3lbs (heights 6'2" and over)

WHAT'S INCLUDED WITH PRODUCT

- 12mm diameter hollow core PVC rope
- 4.75" long dual-ball bearing handles (rope is secured in handle with a metal bolt).
- Dual ball bearings in handles improve spin and eliminate PVC wear at handle.

Shipping & Returns

We ship same day on orders before 11am PST. Orders after 11am ship next day. Want to return your product? We'll refund the cost of the product within our 90 day return window.

1-Year Warranty

Our products are guaranteed with a 1-year money-back warranty. Within the 1 year warranty we will refund, repair and/or replace parts or products that are defective in materials or workmanship. We pay the shipping.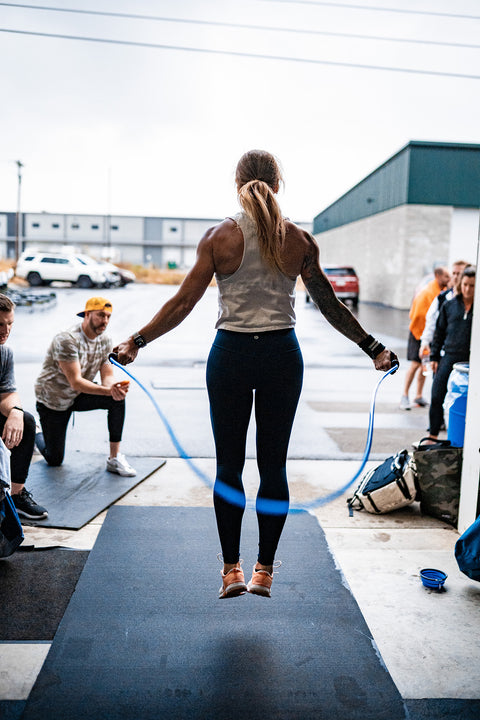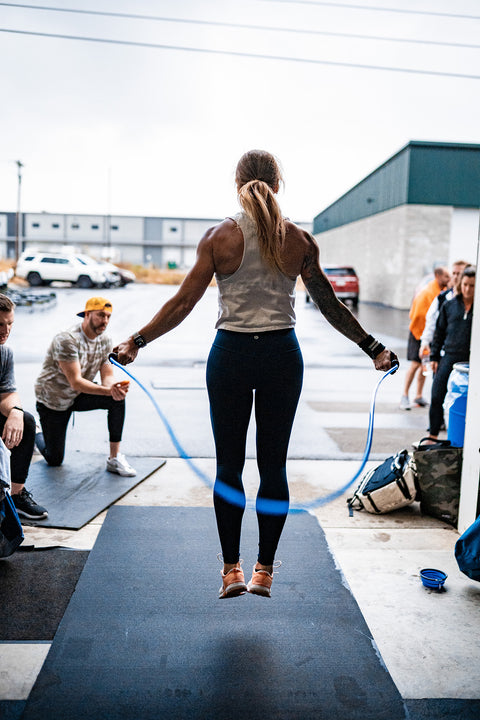 Heavy Double Unders
The dual ball bearing spin makes this a fast, heavy rope and popular for training heavy double unders in a WOD.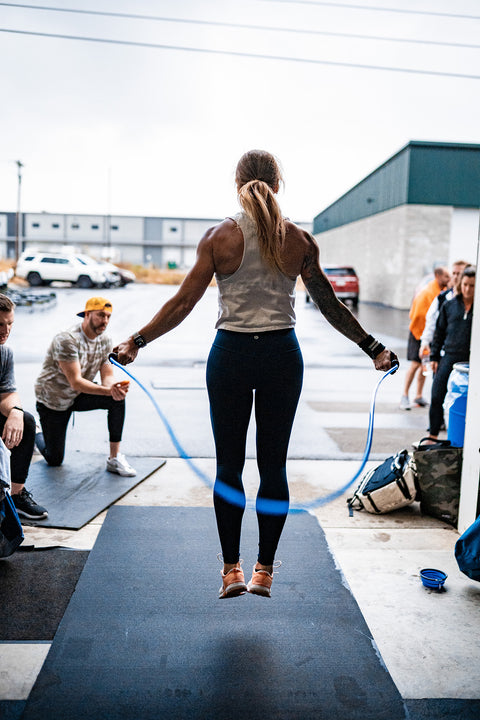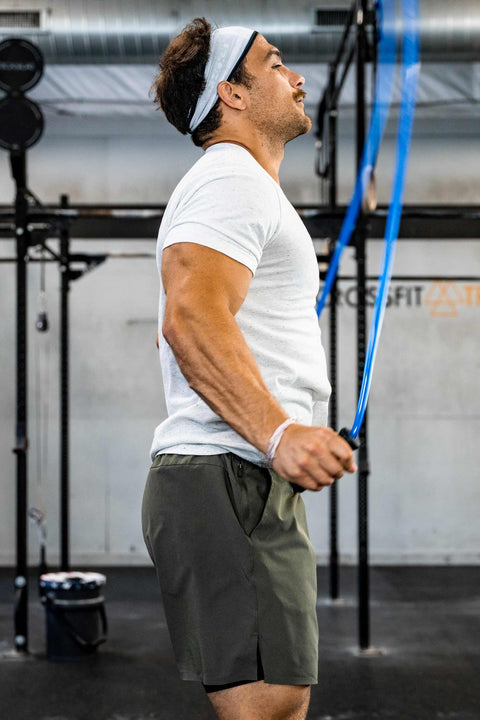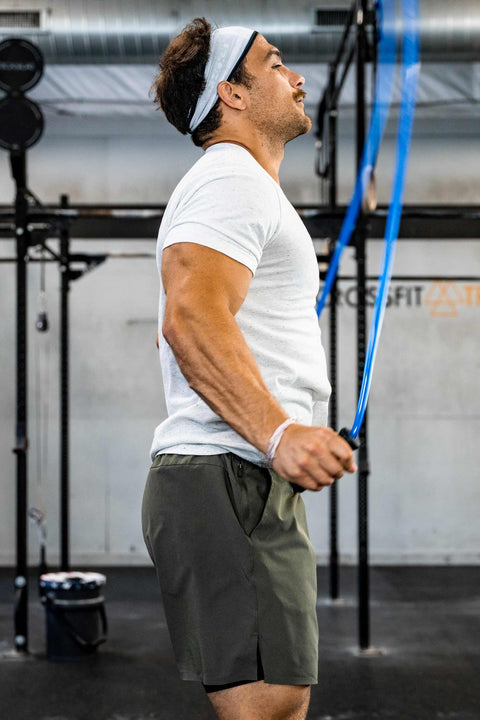 Smooth Spin
Most weighted jump ropes are clunky and difficult to spin. The Muay Thai 2.0's dual ball bearing design makes for a fast smooth spin.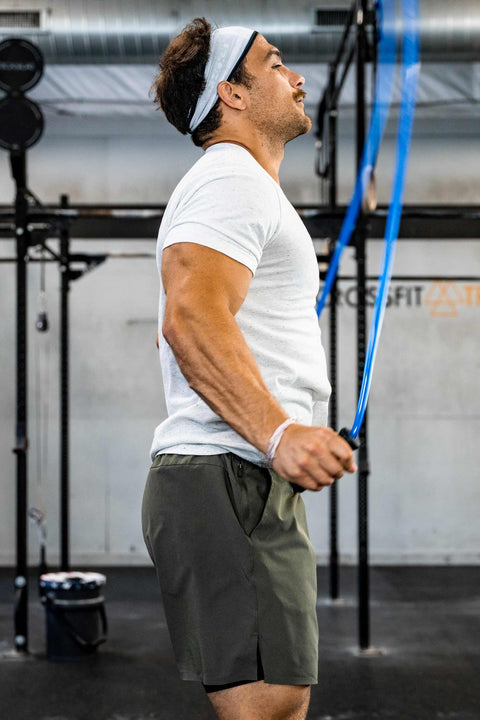 not for beginners
This rope isn't physically heavy. The difficulty comes from the thickness of the rope, creating incredible wind resistance, making it very difficult to maintain a pace. This engages upper body a lot more than standard jump ropes, and is perfect for anyone looking for a challenging rope. The size of the rope creates a much lower "swoosh" sound, and you will feel the weight as you try to pick up the speed. It's like running with a parachute.
You're definitely going to want to jump on a soft pad. I have a rubber mat that might even be too abrasive for the rope. I might try adding some electrical tape at the point of contact to see if that extends the life.
Heavy as hell, perfect for sweating !
Good quality
Quality material. Easy to use
This is the One
I like that it is weighted. It does not tangle and the grip is so comfortable. Thus is the jump rope I have been waiting for.
Sizing
The 10' ropes are too long for me at 6'3". Get the 9' foot ropes if you are my height. Also, unpackage the ropes as soon as you receive them as per other reviewer. The quality of jump ropes is very good. Hoever, I am disappointed that I have three ungainly/unusable ropes.