Cable Freestyle Jump Rope - Training Bundle + Bag
"I've been using this PVC jump rope for a couple weeks now and I have to say, I'm really impressed with its quality and perf...
Show More
Free USA shipping $50 and over.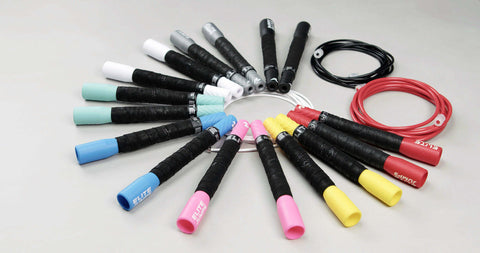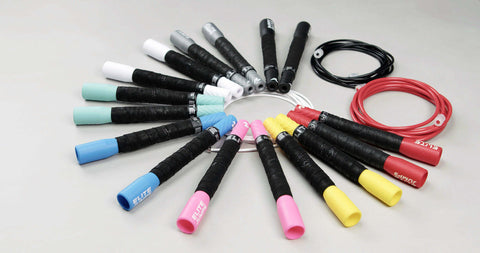 Made to Last
Unbreakable plastic polymer 8" handles and stretch and kink-resistant PVC cords for jump ropes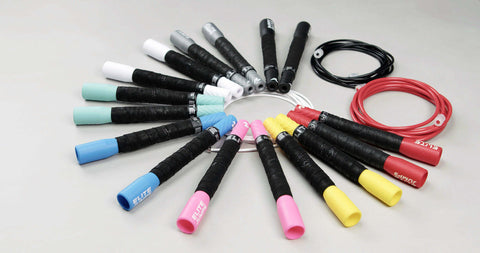 Product Features

Designed for Freestyle: Long 8" handles, non-slip grips, and a three different specialty PVC cords make this jump rope the "go-to" gear for trick mastery freestyle fun.

Handles are 1oz each made of an unbreakable plastic polymer with handle grip so they won't slip when you sweat.

Unique Freestyle Cord Options:

The 3.2mm PVC-coated wire cable is best for tricks and not only offers consistent rotation but also avoids stretching or breaking at high speeds.
The 4mm cord is the recommended standard thickness for jumping rope for workout. Great for developing a rhythm. Inner string core so it won't stretch and lost it's shape.
The 5mm cord is thicker and designed to create more resistance leading to quicker cardio spikes.  Inner string core so it won't stretch and lost it's shape.

 Comes with a drawstring storage bag for ropes and handles.

Easily Adjustable: Each rope arrives at a 10ft length, fitting jumpers up to 6'3". Adjusting the Freestyle Ropes to your height is a breeze with its convenient snap locks. Simple, quick, and supported by our extensive resources and videos to assist you in sizing it perfectly for your needs.

Sizing

USA made cable comes in a 10 foot length. One size fits all. Will fit anybody up to 6' 4" tall. Resize for your purposes according to our sizing & setup video. Cut off the extra cord after adjusting the cord with the adjustable screw/collar system.

WHAT'S INCLUDED WITH PRODUCT

- HANDLES: Unbreakable plastic polymer handles. 8" length / 1 oz weight / .9" diameter at end. Grip tape for comfort and better grip while sweating.
- CABLE: 3 PVC coated steel freestyle cables: 3.2mm PVC white cable, 4mm black and 5mm red. The steel inner core is thinner than traditional speed ropes to create more flexibility in the cord while maintaining speed. Cord won't kink or tangle.
- Elite Jumps Velvet Bag

Shipping & Returns

We ship same day on orders before 11am PST. Orders after 11am ship next day. Want to return your product? We'll refund the cost of the product within our 90 day return window.

1-Year Warranty

Our products are guaranteed with a 1-year money-back warranty. Within the 1 year warranty we will refund, repair and/or replace parts or products that are defective in materials or workmanship. We pay the shipping.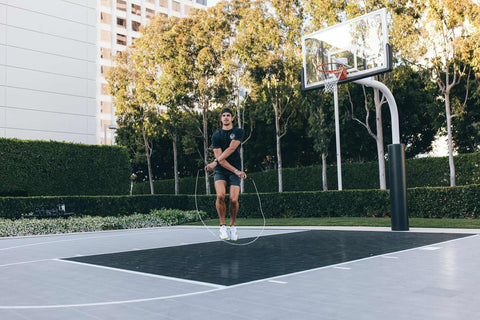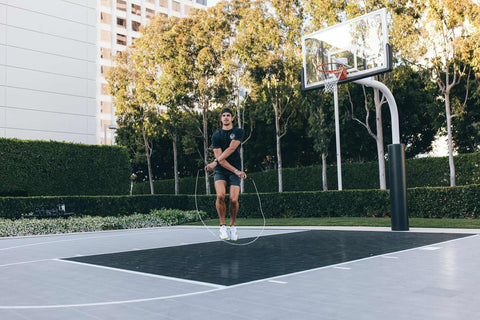 Unlock Freestyle Movements
The Cable Freestyle Rope isn't just another jump rope; it's a powerful tool designed with your ultimate freestyle performance in mind. Don't miss out on experiencing the precision, ease, and durability it offers!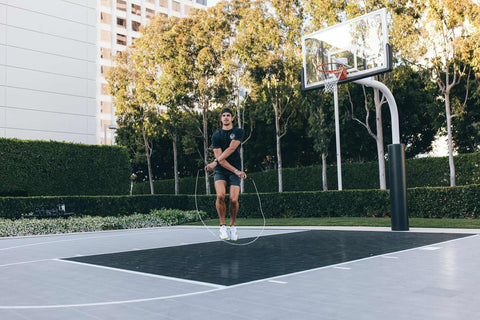 🎯 Crafted for Competitive Spirits!
Whether you're preparing for a competition or simply love freestyle jump roping, the Cable Freestyle Rope is your ultimate companion for mastering tricks and enhancing your performance with each jump.
good quality!
very nice set. lasted me over a year so far.
Great budget and/or starter jump rope(s)!
Love these jump ropes! Very easy to personalize and change from rope to rope. I personally prefer the medium weight but have tried them all.
Great beginers rope
Great jump rope for restarting your jump rope training after an absence. Great value for money and sizing the rope is easy. This is a good buy.