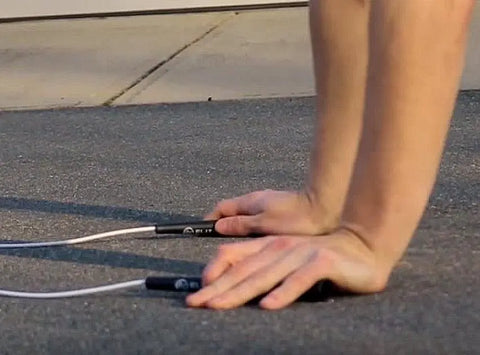 Edge Handle - 6.5" Freestyle Handle
Free USA shipping $50 and over.
Product Features

A long tapered 6.5" handle made of unbreakable plastic polymer popular for freestyle jumping.


Dimensions: 6.5" handle / .7oz weight / .8" diameter at end


Edge: made of hard unbreakable plastic polymer as our other plastic handles
Edge Flex: made for special polypropylene that is lighter and softer than our hard plastics and becomes more flexible from the heat of your hands. Popular for freestyle routines that include handstands and other power moves where handle is "squished" into the ground.

NOTE: Handle does not fit 6mm PVC.

Sold individually, not in pairs.

Shipping & Returns

We ship same day on orders before 11am PST. Orders after 11am ship next day. Want to return your product? We'll refund the cost of the product within our 90 day return window.

1-Year Warranty

Our products are guaranteed with a 1-year money-back warranty. Within the 1 year warranty we will refund, repair and/or replace parts or products that are defective in materials or workmanship. We pay the shipping.
Excellent Service
Elite jumps is very helpful and prompt. I received my order quickly and the order was exactly as expected. The quality and costumer care was excellent.