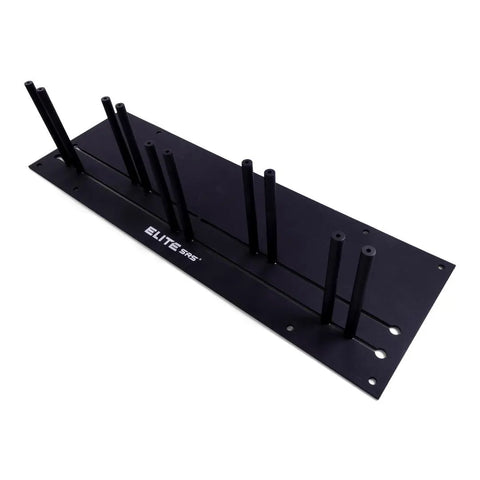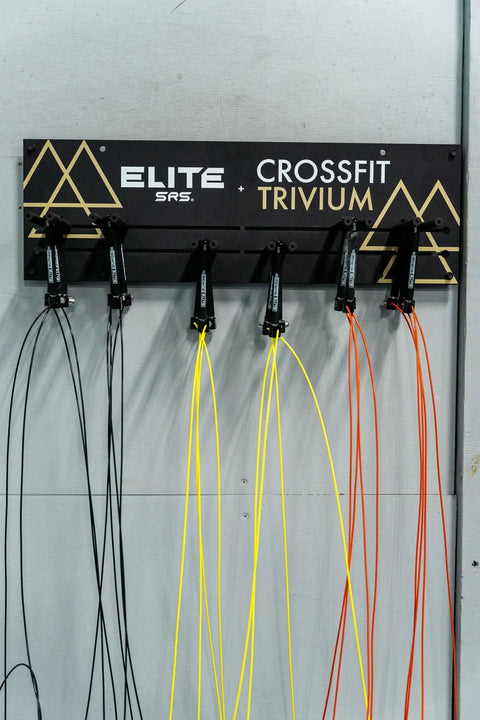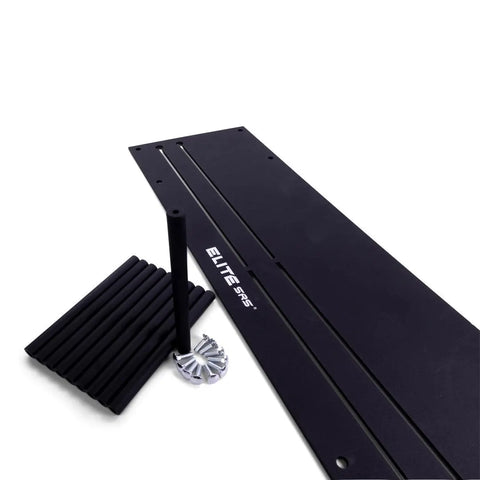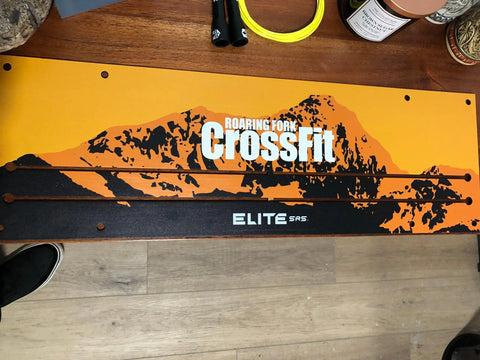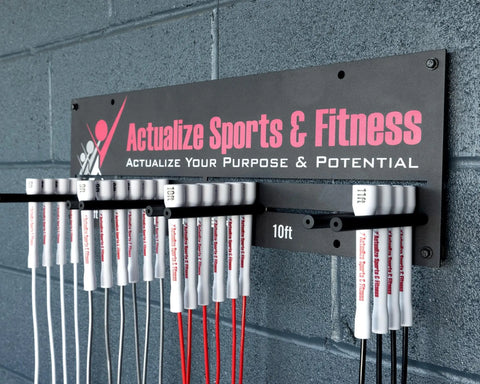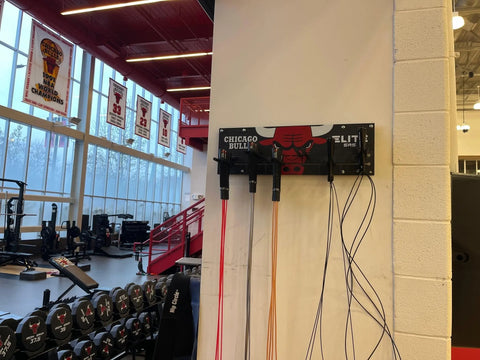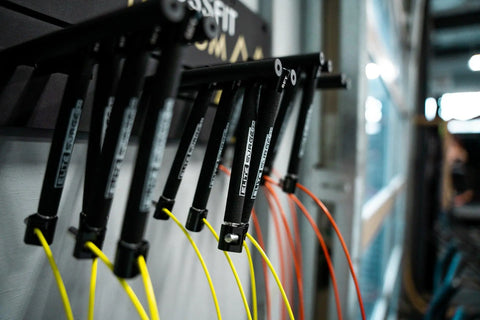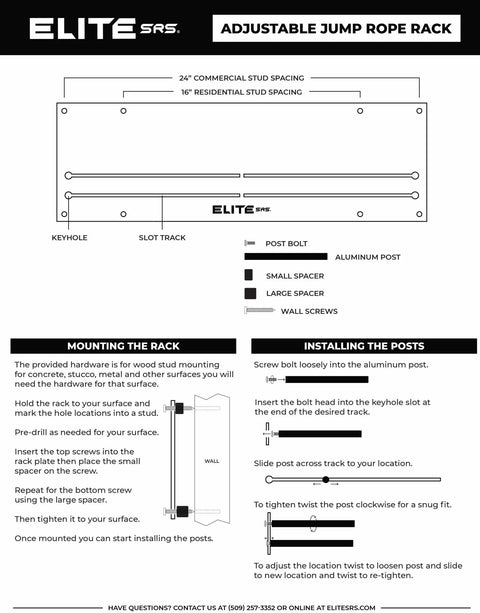 Adjustable Jump Rope Rack
Free USA shipping $50 and over.
Product Features

An adjustable wall mounted storage system for storing jump ropes of any size, style or manufacture. Install at home or in your gym. This hanger rack is adjustable to fit multiple ways of storing a jump rope based on your preference for hanging by handle or by cord.

Includes 12 adjustable posts that can be installed at two separate heights, allowing for customization to fit your unique jump ropes sizes and storage needs.

Carriage bolt with post can slide on from the front of the rack through the keyhole then onto the track. The track is a tight fit to the square carriage shape allowing you to twist the post from the front of the rack to tighten and lock into place or loosen and move its location along the track.

This jump rope hanger will easily mount to any secure surface at home or in the gym. It comes with (8) 0.33" mounting holes spaced 24" & 16" horizontally. Mounting hardware is included.

Gear Specs

Dimensions (backplate): 25" wide / 8" tall / .16" (4mm) thick
Posts: 12x posts 5.7" (145mm) long
Material (backplate): Iron with black powdercoat 
Material (posts): Anodized aluminum
Weight: Full kit with 12 posts, screws, and backplate: 9.378 lbs / just the posts: 1.25 lbs for all 12 / back plate: 7.863 lbs
Mounting: 8 total mounting holes .33" (8.5mm) diameter each. Spaced at 24" inches for commercial studs and 16" for residential studs.

Customize It

We offer full print customization on this wall rack at an additional cost. Add your logo or other printing for your gym or business. Contact us at contact@elitesrs.com before your order to learn more about your options. See images before for examples of customization.

Shipping & Returns

We ship same day on orders before 11am PST. Orders after 11am ship next day. Want to return your product? We'll refund the cost of the product within our 90 day return window.

1-Year Warranty

Our products are guaranteed with a 1-year money-back warranty. Within the 1 year warranty we will refund, repair and/or replace parts or products that are defective in materials or workmanship. We pay the shipping.