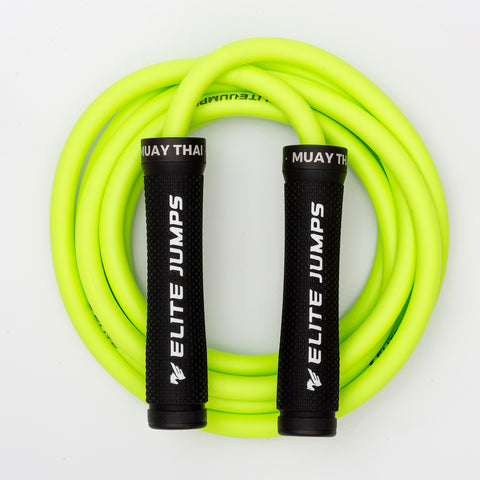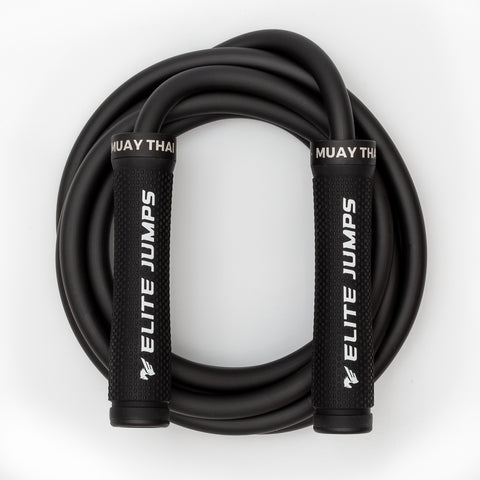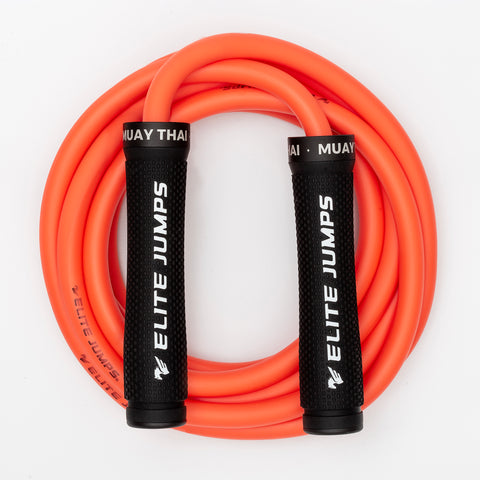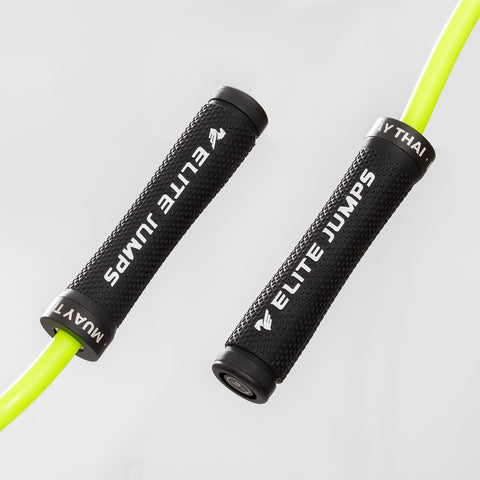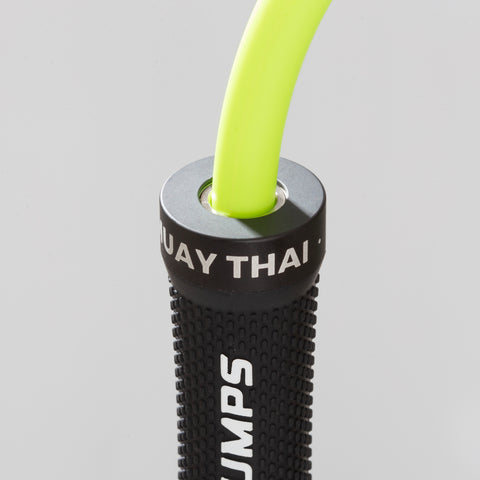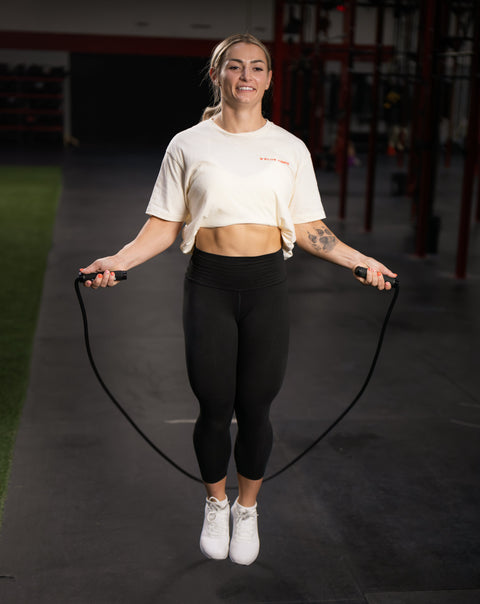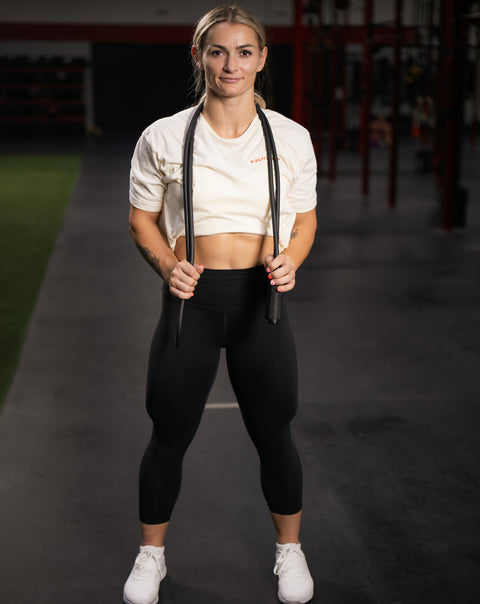 Muay Thai 3.0 - 1.5lb Jump Rope
"As a coach, this rope would be a GAME CHANGER during training to increase endurance and strength. I highly recommend this rope to b...
Show More
Free USA shipping $50 and over.
SMOOTH, FAST SPIN.
Say goodbye to clunky spins with our dual ball bearing design, which ensures a smooth, fast spin. This feature allows beginners to develop rhythm efficiently, and it's also swift enough for seamless heavy double unders.
Product Features

New and Improved Muay Thai 3.0: Engineered for Ultimate Workout Intensity!

Easily Adjustable: With a 10ft rope weighing 1.5 lbs, the Muay Thai 3.0 is perfect for anyone up to 6'2" tall.

Precision Spin: Enjoy a seamless and swift spin with ball bearings, perfect for beginners developing rhythm and advanced users mastering heavy double unders.

Heavy-Duty Performance: With a substantial 1.5lb weight, this rope is designed for serious fitness enthusiasts, engaging your upper body and core for maximum results. The Muay Thai 3.0 doesn't retain memory, ensuring a smooth and consistent workout every time.

Durable Cord: The 12mm PVC cord with cable core is super durable, ideal for outdoor and rough surface workouts, ensuring longevity and reliability.


Develop Grip Strength: Favored by fighters, athletes, and strength coaches, the Muay Thai 3.0 is designed to build significant grip strength and muscle endurance essential for grappling in physical sports–like MMA, Muay Thai, Boxing, Football, Rugby, etc–while engaging the core, back, shoulders, and arms intensively.

Shipping & Returns

We ship same day on orders before 11am PST. Orders after 11am ship next day. Want to return your product? We'll refund the cost of the product within our 90 day return window.

1-Year Warranty

Our products are guaranteed with a 1-year money-back warranty. Within the 1 year warranty we will refund, repair and/or replace parts or products that are defective in materials or workmanship. We pay the shipping.
HIGH PERFORMANCE WEIGHTED JUMP ROPE
Designed for High-Intensity Training, Muay Thai, & MMA Workouts. Weighing at 1.5lbs, it's the ideal weighted jump rope for both women and men. Experience increased resistance through air drag as you spin the rope faster, making it the perfect tool for high-intensity workouts.
Great product
I like how the jump rope is heavy and works on my arms too. After 120 jumps I can feel the burn
My personal favorite
During my time in Leavenworth I was able to test out the 3.0. The weight is just right and the easy adjustable length is a good touch. Definitely a future purchase and I recommend it to all.
Shoulder workout
Big workout for shoulders! -tommy
Good quality jump rope
Just tried this jump rope out at a special event. It was super easy to get the hang of. I hadn't jump roped in a long while but I was able to get going right away without any tripping. It has a good weight to it.
Very awesome
Super great jump rope and high quality!