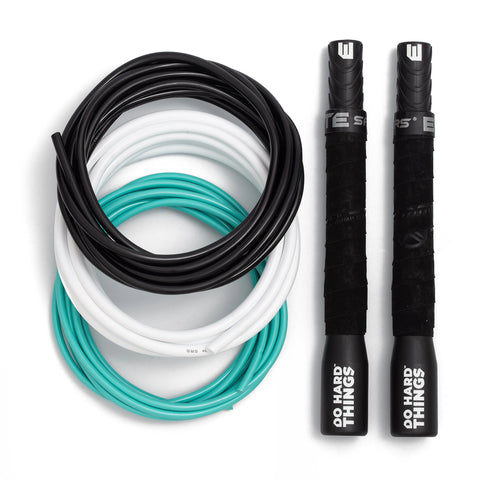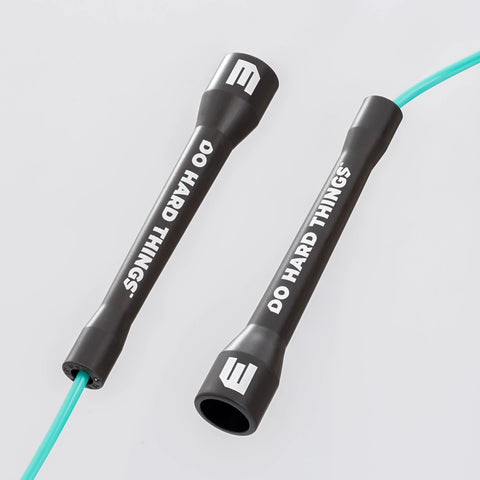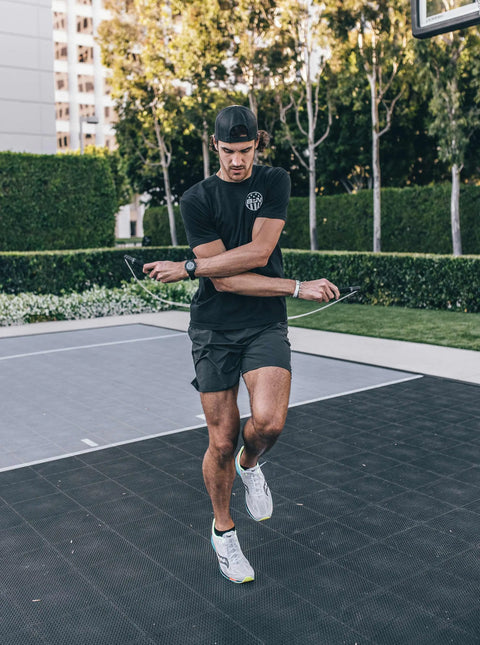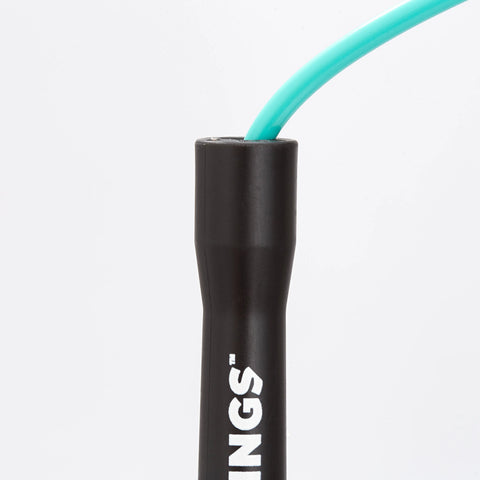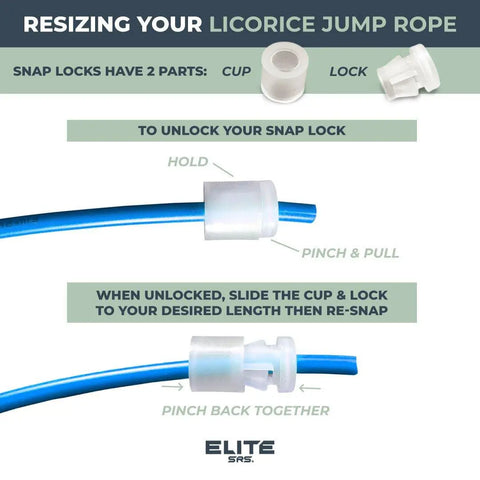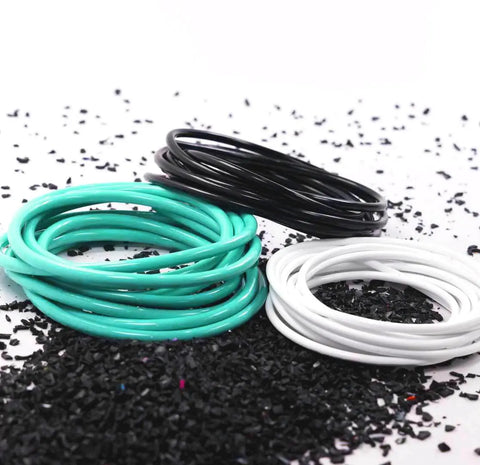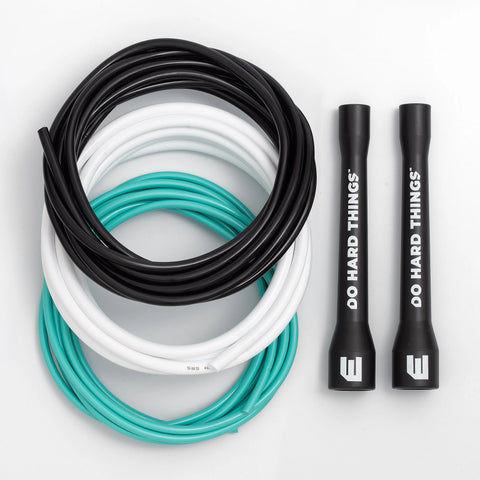 Do Hard Things™ Fitness Training Jump Rope Set
"I've been using cheap 5mm solid vinyl jump ropes for a while. These ones are different. The handles are much better in hand. The cl...
Show More
Free USA shipping $50 and over.
Product Features

Develop your fitness and jump rope skill with this training set, which includes three different cord weights for increasing the difficulty and intensity of your workouts. 

4mm Cord: This thinner, lighter cord is great for freestyle movements and double unders. If you are a beginner we recommend starting with the 5mm cord and working up to the 4mm when you have your timing down.
5mm Cord: This is the standard recommended thickness for starting your training. Great for developing a rhythm. Best for cardio and fitness workouts.
6mm Cord: This thicker, heavier cord creates more resistance for a more robust workout.

Shipping & Returns

We ship same day on orders before 11am PST. Orders after 11am ship next day. Want to return your product? We'll refund the cost of the product within our 90 day return window.

1-Year Warranty

Our products are guaranteed with a 1-year money-back warranty. Within the 1 year warranty we will refund, repair and/or replace parts or products that are defective in materials or workmanship. We pay the shipping.
Do Hard Things™ Fitness Training Set
Quality jump rope set
These handles are well-made, and cords are really good. I highly recommend these. Now, a bit more details....I have been using 6mm cords on short handles, and I still prefer those to long ones (I ordered the set with long handles this time). On the other hands, I like 5mm on long handles. I'm not a big fan of 4mm cords as these do not give me enough feedback. Having said that the quality is much better than other brands. The inner core prevents the cord from stretching, and this is a big plus. Cheap jump ropes do not have the inner core, and I can feel the cord stretching while jumping. I haven't seen any PVC jump rope better than ELITE SRS's.
Google call tomorrow 11:45 AM
Do Hard Things! Look forward to the call tomorrow
Thanks Pittman