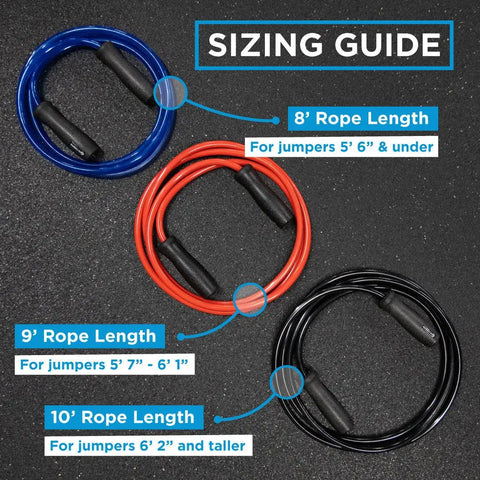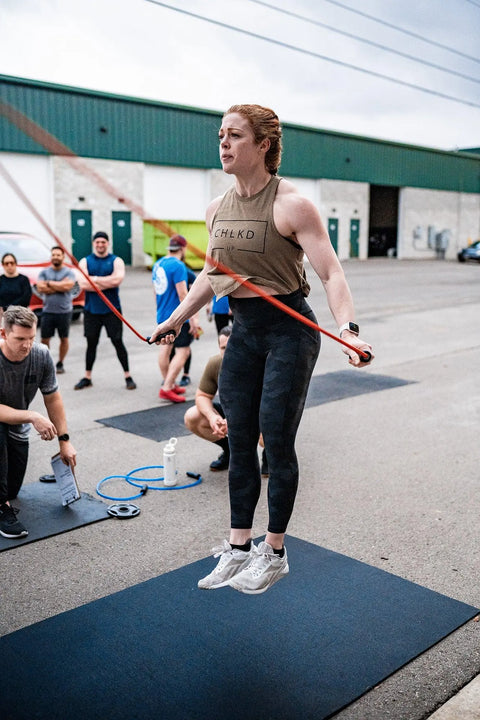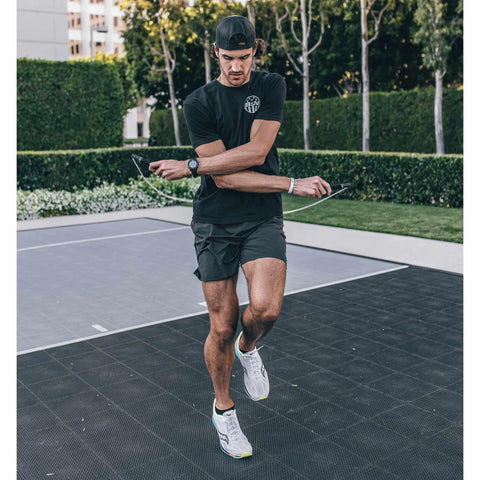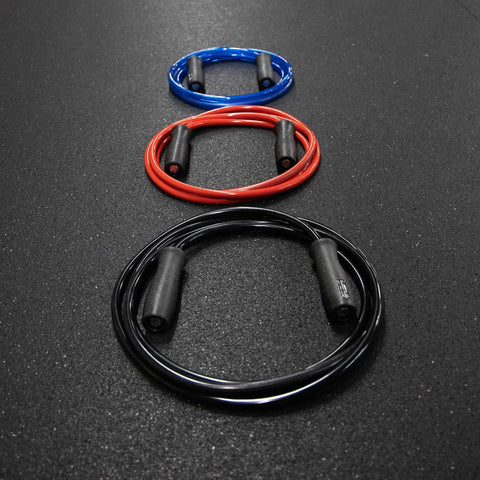 WOD Training Jump Rope Bundle
Amazing!! The bullet comp is the best jump rope for dubs that I've ever tried. And not by just a little - it's orders of magnitude better...
Show More
Free USA shipping $50 and over.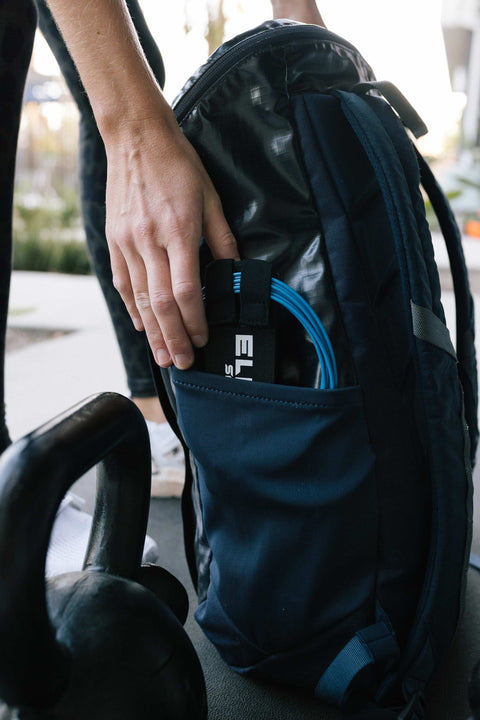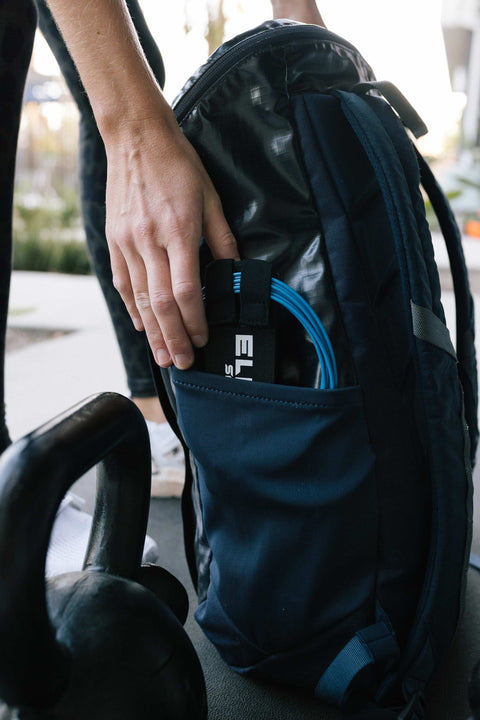 Gym Bag Friendly
The Bullet COMP comes with a Joey Bag, a handy and efficient way to store your speed rope.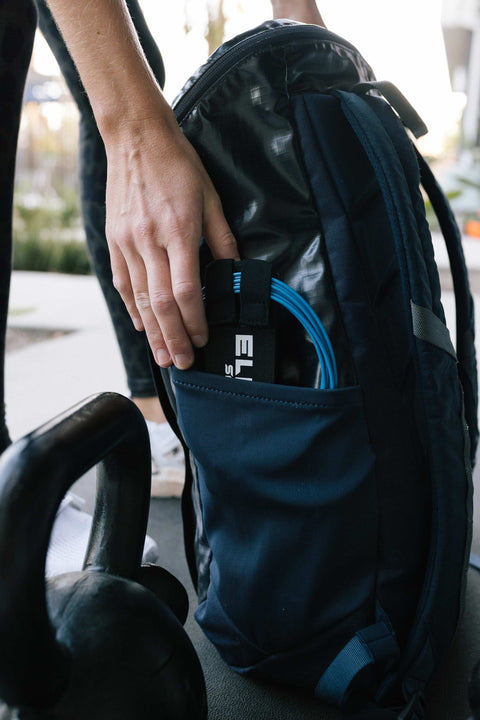 Product Features

Bundle & Save with this training set, which includes three specialist ropes for training the types of jump rope skills you'll see in a WOD. 

Bullet COMP for double unders: This is the core jump rope skill in WODs and has been for many years. You'll encounter double unders regularly in WODs. This kit includes a Bullet COMP speed rope, our top-end double under jump rope with a lighting fast spin and quick adjusting head for finding your perfect length. 


Muay Thai 2.0 for heavy jump rope training: Over the last few years heavy jump ropes have made their way into WOD programming. These "drag" ropes add an extra level of difficulty and burn, especially with double unders. We've included our Muay Thai 2.0 jump rope, a heavy 1.5lb rope with dual ball bearings for a smooth spin and a serious burn.  


Cable Freestyle for double under crossovers: Double under crossovers are a new skill to the world as of the 2022 CrossFit games. We expect this skill to make its way into workout programming over the coming years. We've included our cable freestyle jump rope, which features long 8" handles and a special 3.2mm freestyle cord that competitive jump rope athletes use for fast freestyle movements. The long handles make crossovers much easier that standard 90-degree handle speed ropes.

Muay Thai 2.0 Sizing

8ft - 1.3lbs (heights under 5'8")
9ft - 1.5lbs heights 5'9" to 6'1")
10ft - 1.7lbs (heights 6'2" and over)

Save by purchasing these ropes in a bundle vs individually.

WHAT'S INCLUDED WITH PRODUCT

- Bullet COMP handles with black 2.4mm nylon coated speed cable (made in USA). Adjustable length.
- Joey Bag: Used to quickly and efficiently store your Bullet COMP jump rope and cable.
- Muay Thai 2.0: A heavy 1.5lb pvc jump rope with dual ball bearing handles. Not adjustable. Choose your appropriate length.
- Cable Freestyle jump rope: Silver 8" plastic handles with grip tape and adjustable length 3.2mm PVC coated speed cable.

Shipping & Returns

We ship same day on orders before 11am PST. Orders after 11am ship next day. Want to return your product? We'll refund the cost of the product within our 90 day return window.

1-Year Warranty

Our products are guaranteed with a 1-year money-back warranty. Within the 1 year warranty we will refund, repair and/or replace parts or products that are defective in materials or workmanship. We pay the shipping.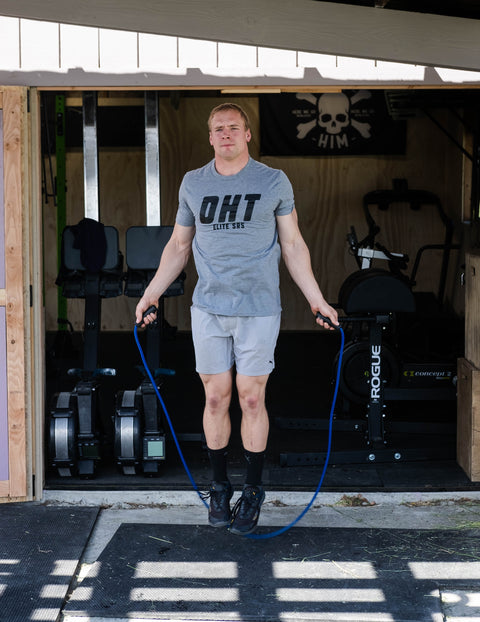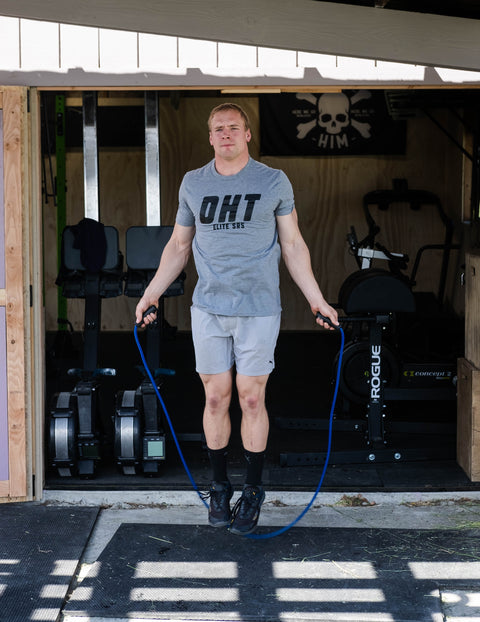 Train Harder
CrossFit athletes also use the Muay Thai 2.0 to scale up their double under training.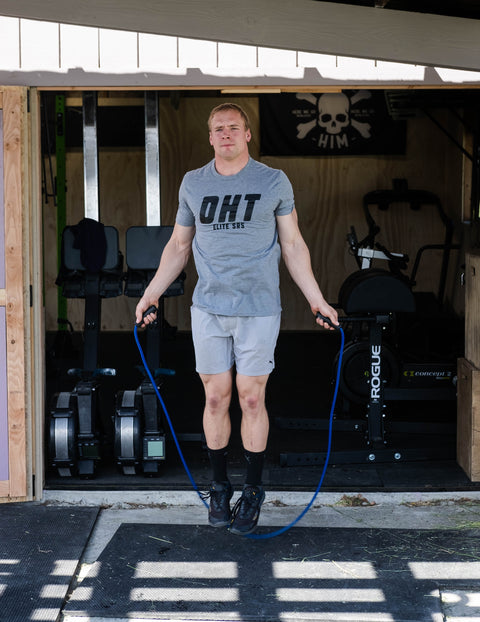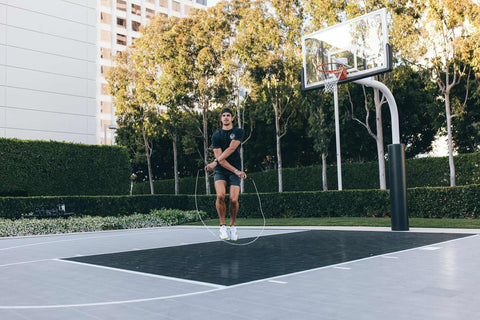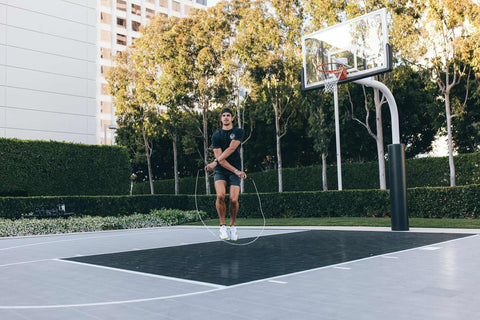 Unlock the Double Under Cross
Long 8" handles on the cable freestyle rope unlock freestyle movements that require longer reach.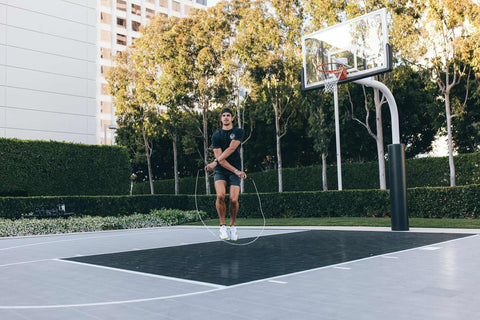 Amazing!!
The bullet comp is the best jump rope for dubs that I've ever tried. And not by just a little - it's orders of magnitude better than everything else out there. It's smooth beyond comprehension. The handles are a perfect shape. The rope is the ideal weight. The adjustment system is ingenious.
The other two ropes in the bundle are also top notch and are perfect for their purpose.
The best!
This is the best jump rope I have used for double unders. I love it!
@sandra, sounds like you liked the jump ropes. Would you consider updating your review? Your 1 star rating sounds like you don't like the rope:)
Love it
Well worth it. Love the support from srs. Really like the products. Will purchase again.