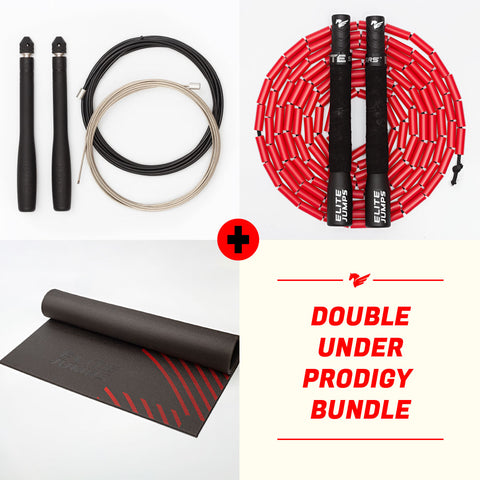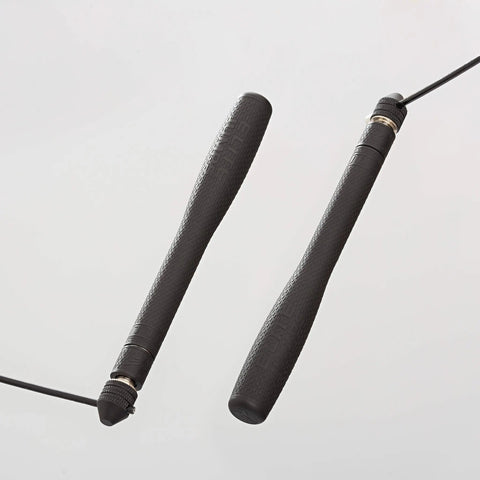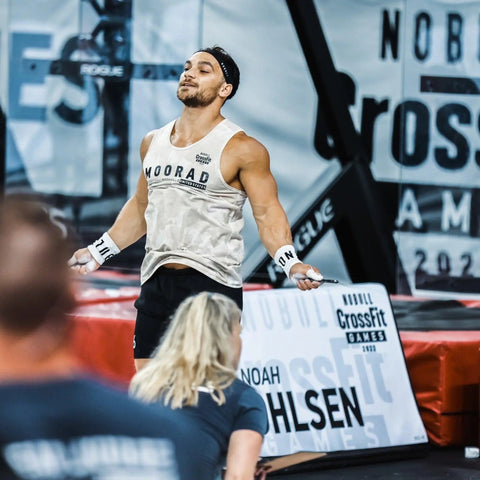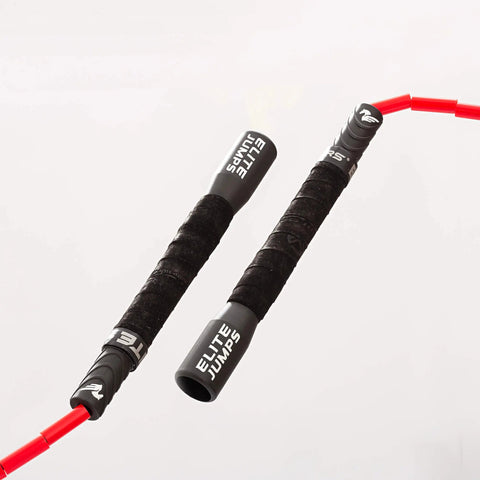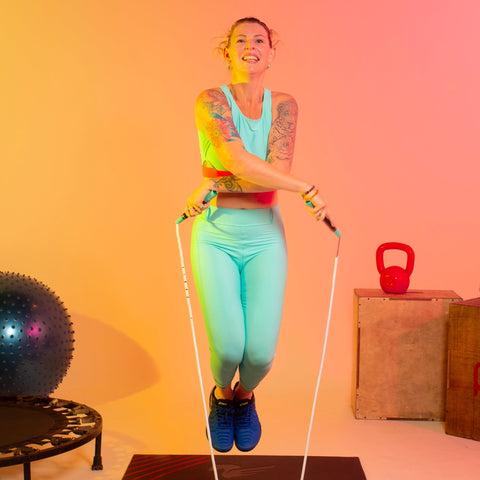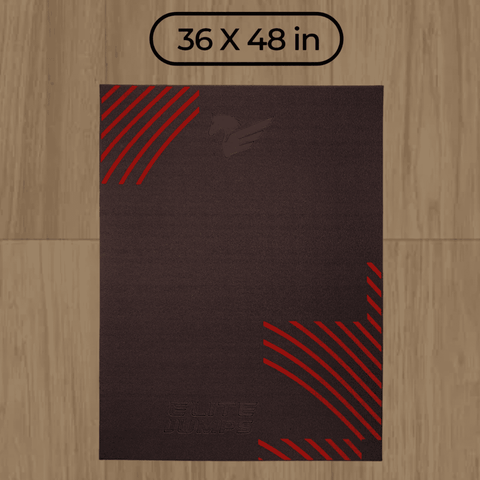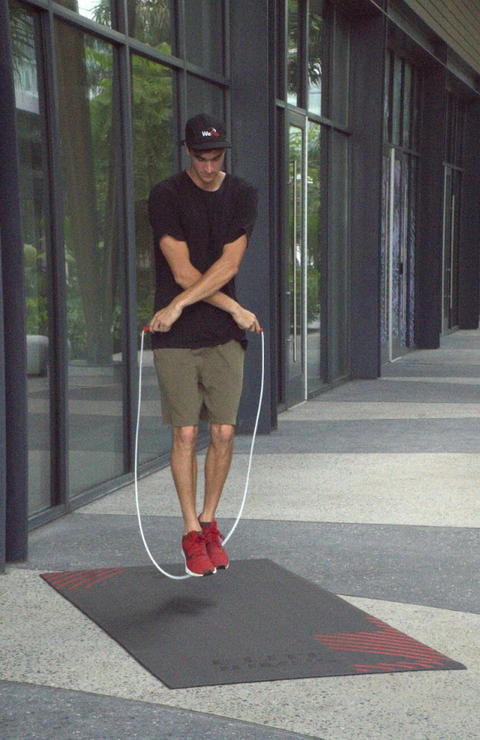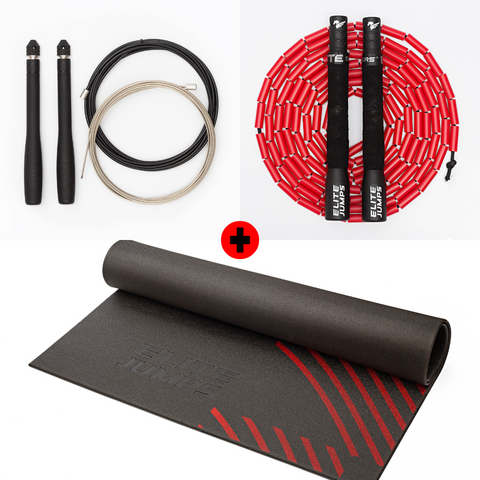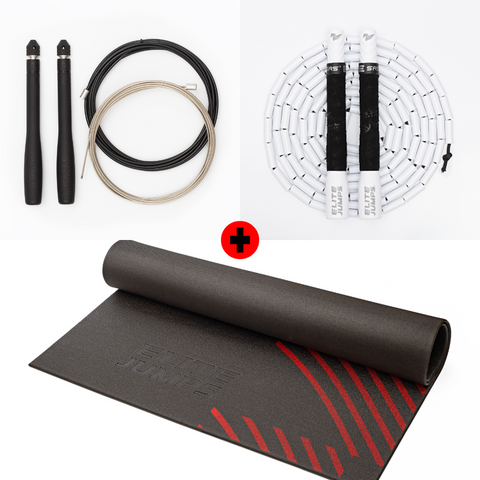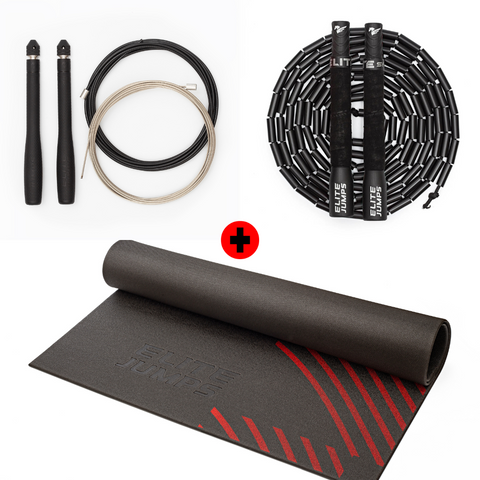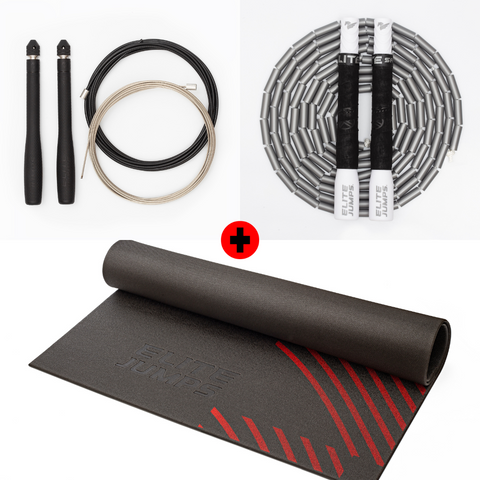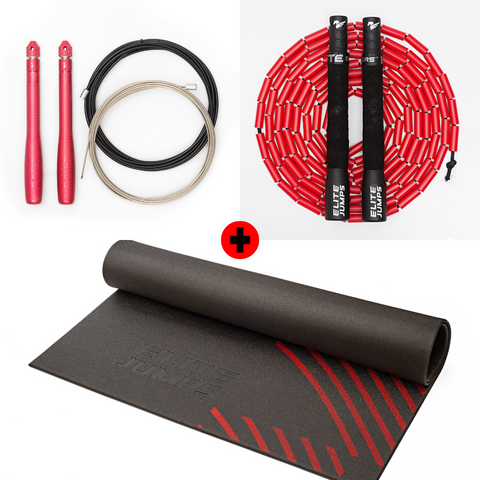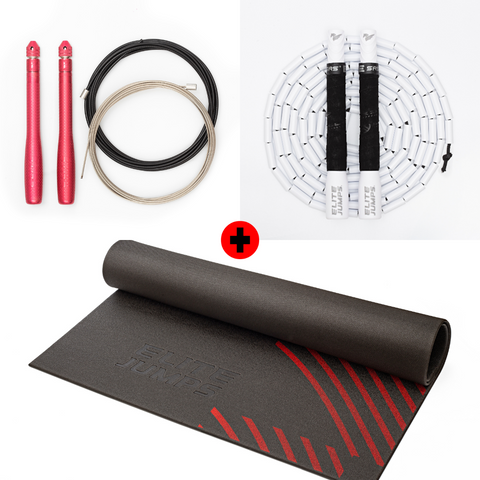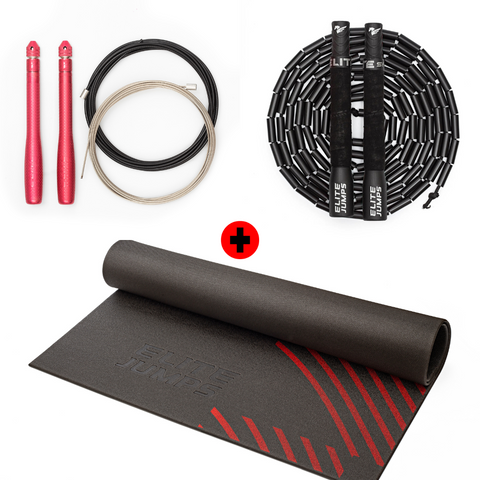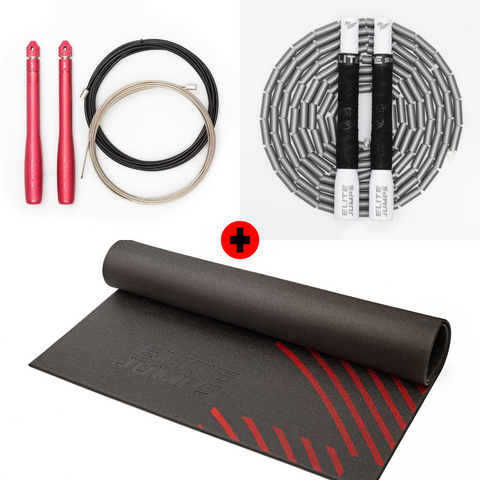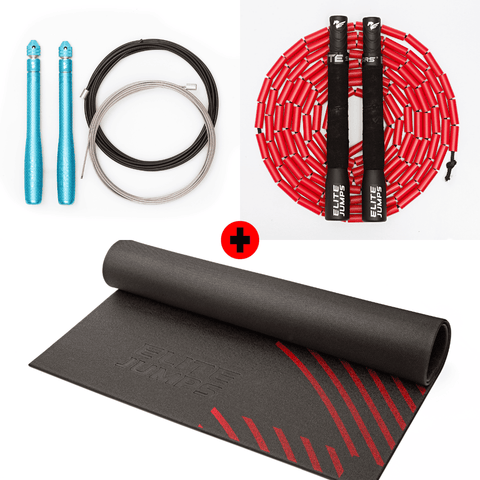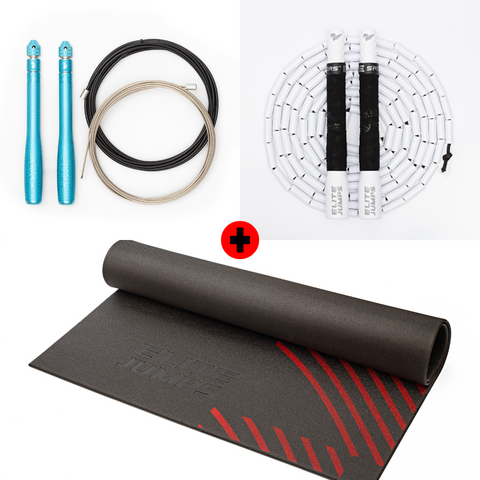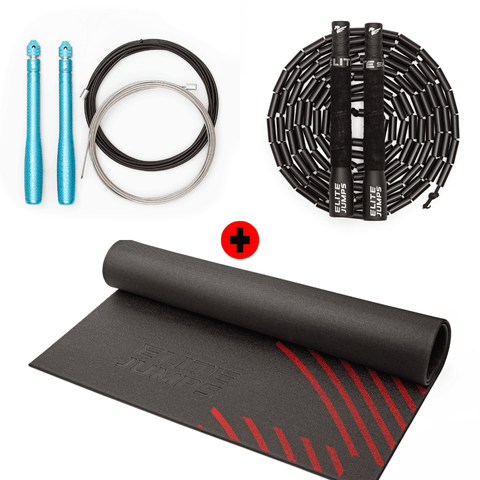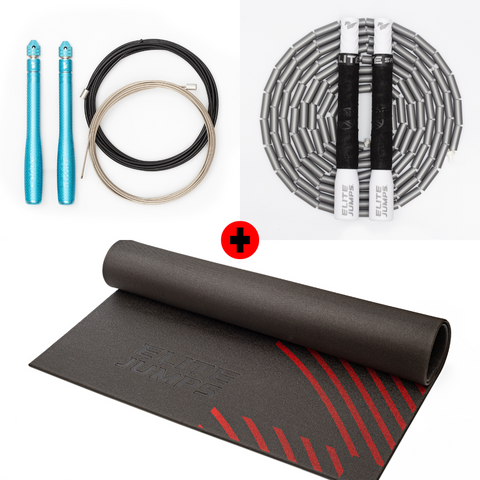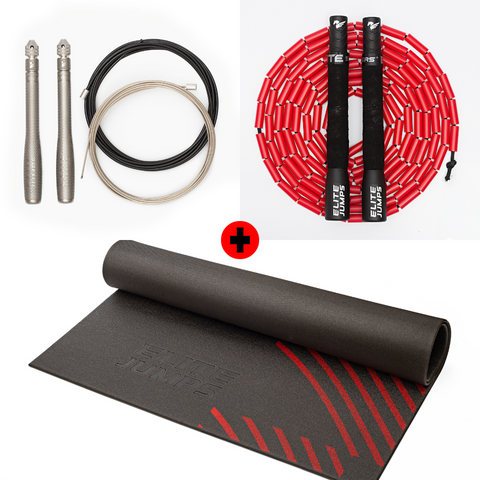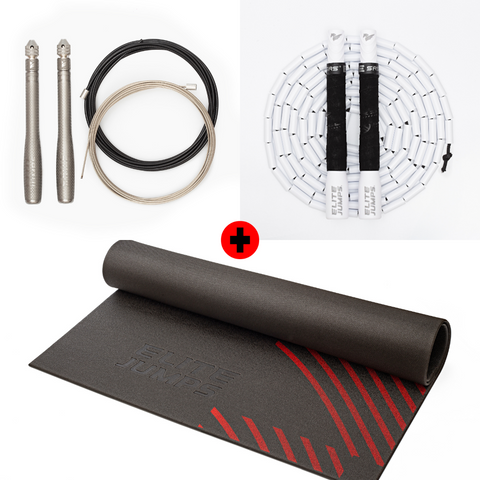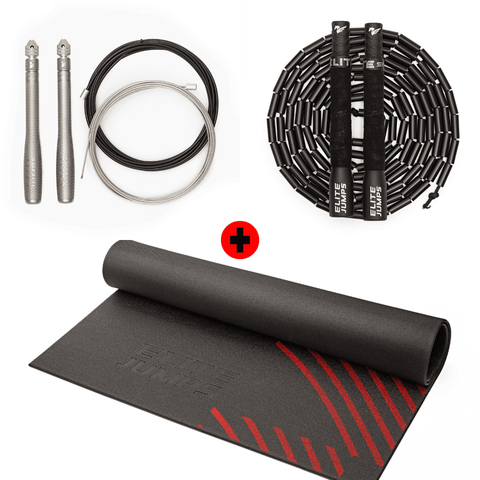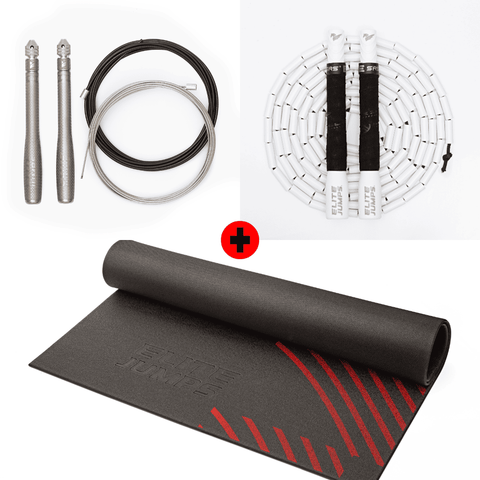 Double Under Prodigy Bundle | #BFCM2023
Bundle includes a Bullet COMP premium speed rope for double unders, a Freestyle Beaded rope for double under crosses, and a standard size...
Show More
Free USA shipping $50 and over.
Freestyle Beaded Rope Color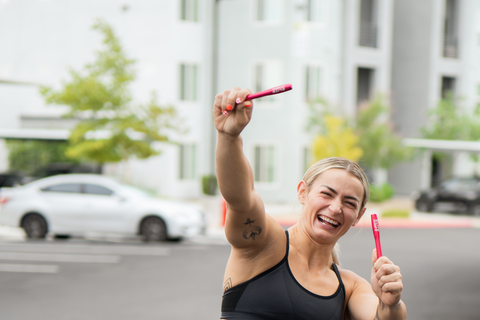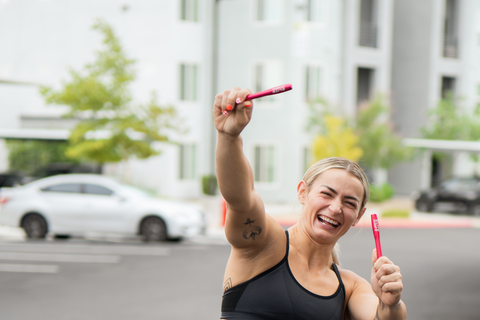 DOUBLE UNDER PRODIGY BUNDLE
Precision, durability, and versatility in every rotation. Bullet COMP, Freestyle Beaded, and the essential Standard Jump Rope Mat, all bundled together for a seamless training experience.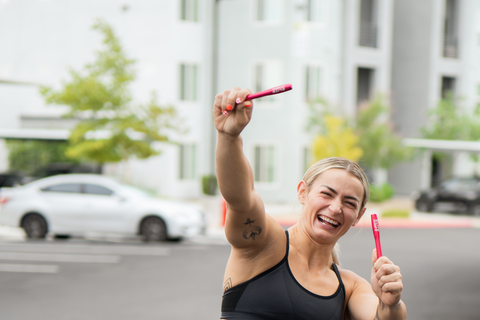 Product Features

Double Under Prodigy Bundle: Perfect Your Jump Rope Game

Bullet COMP® - Speed Rope

2x 5.5" slip-protected aluminum Bullet COMP handles
Black 2.4mm nylon coated, kink-resistant cable for practice and durability on rough surfaces
1.6mm bare steel cable for competitions and speed work
Cable protection kit included for easy setup of the bare cable
Handy Joey Bag for compact and convenient storage

Freestyle Beaded Rope - Long

Long 8" handles for easier freestyle movements like crosses
1" beads for the right weight and distinctive click-click sounds
Lightweight, unbreakable beads and handles for durability

Standard Jump Rope Mat: Train Anywhere, Anytime

36 x 48 inches
Made from 1/4" high-density vinyl foam for joint stress minimization
Soft surface for smooth rhythm during workouts
Suitable for outdoor surfaces like concrete, grass, and brick
Suitable for indoor surfaces like carpet, tile, and wood floors.


Get the best of your jump rope game with the precision, durability, and versatility of the Double Under Prodigy Bundle. Order now and revolutionize your training routine.

Shipping & Returns

We ship same day on orders before 11am PST. Orders after 11am ship next day. Want to return your product? We'll refund the cost of the product within our 90 day return window.

1-Year Warranty

Our products are guaranteed with a 1-year money-back warranty. Within the 1 year warranty we will refund, repair and/or replace parts or products that are defective in materials or workmanship. We pay the shipping.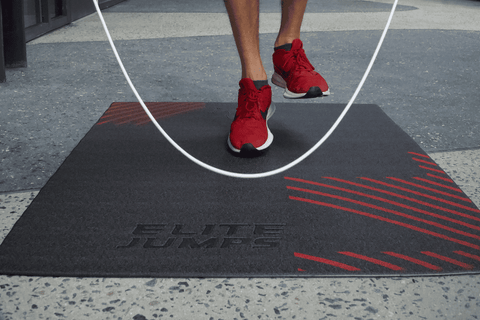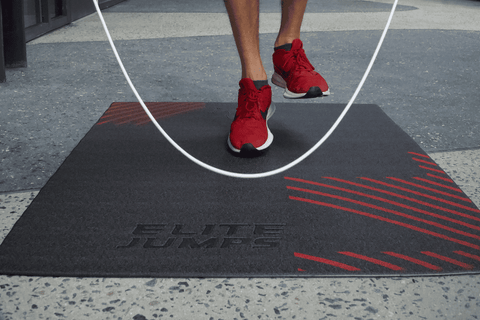 MAXIMIZE YOUR PERFORMANCE
And protect your joints with the Standard Jump Rope Mat. Versatile enough for indoor and outdoor use, this mat grips various surfaces like concrete, grass, carpet, tile, and wood floors, ensuring you can train wherever suits you best.